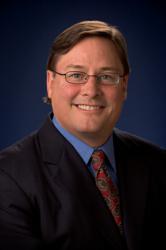 Everyone wants to be on the first page of Google
Roswell, GA (PRWEB) July 07, 2012
What does the path to success look like? Bill Wade has gone from the hospitality industry to credit card processing to starting a business social network completely from scratch. He has worked for others, worked for nothing at all, and worked through innumerable adversities and multi-million dollar successes leading to his current role as founder and CEO of the social network for business, Company.com. Today, Mr. Wade gives his top five pieces of advice that all entrepreneurs should know.
#1: A little insanity and self-sacrifice go a long way.
My original business partner and I started the credit card processing company, Network 1 Financial, with $10,000 and we were working out of the basement of my house. We had no idea what the future held when we started this business, but I was determined to support my family without returning to hospitality, where I was working 100 hours a week for barely anything.
As with most entrepreneurial businesses, we had to make personal and financial sacrifices to continue to grow the business. Taking risks and making tough choices is the heart of the entrepreneurial spirit and it paid off for us in the end.
#2: Hire Up
"Surround yourself with great people," or "hire up," is a principle that I live by. The people you want to surround yourself with are those who are smarter than you or more knowledgeable in areas that maybe you're lacking in.
I hired a lot of technologically savvy people to help get us off the ground and differentiate our business, and it made an enormous difference, especially because in the Network 1 days the Internet was new and there weren't the technological advances and online information that businesses enjoy today.
In the early days of Network 1, I made a bad hire who ended up stealing from the company and pushing us to the brink of bankruptcy. This was a setback, true, but also a valuable lesson about hiring great people. This is also true with partnerships and vendor relationships, it is important to be connected to the right kind of people for your business, and today's technology creates opportunities to do this like never before.
#3: You don't know what you don't know.
Mentors are irreplaceable. My very first partner was a seasoned businessman who taught me a lot about building a business. Resources were limited for entrepreneurs before the availability of online search and now social networks, so I was often left to learn from my own successes and mistakes.
Something that Company.com offers people trying to grow their businesses these days is the ability to build collaborative partnerships online, a marketplace that empowers businesses to find the best service providers and a business social networking platform, where members can interact and learn business strategy more easily from other members sharing knowledge. A tool like Company.com would have been invaluable when I was first starting out. It makes connecting all the important pieces of the puzzle simple.
#4: Don't run out of money.
Funding is important. Anticipating the financial needs of your company is critical. Plan ahead and forecast conservatively. A very common mistake I see with young entrepreneurs is that they get greedy. They want to keep their company ownership for themselves without making key employees owners through options and equity purchase opportunities, but that's risky for the long run.
I learned that sharing equity with employees makes them behave as an owner. In the early days I spent several years with no compensation, even when the company was bringing in millions of dollars of revenue. It was more important to me to reinvest in the company and help it grow than to invest in my own lifestyle. The company merged and ultimately sold for $325M cash, so it paid off in the end.
It is good to have a clear picture of when to start looking for funding, anticipate cash-flow challenges and seek revenue opportunities. As a business evolves through a natural growth cycle, you will need to adjust this path-to-profit strategy.
#5: Do the right thing.
It gets tempting for business owners to become selfish, because it's their baby and they spent years of hard work and dedication to bring their company to life. But it's crucial to do the right thing and stick to your values.
Help others be successful through mentoring, knowledge sharing, paying credit where it's due, and building partnerships by creating win-win arrangements. Treat your employees, customers, and partners well. Foster friendly competition and collaboration to create opportunities for everyone to benefit from. And most of all, keep your head down, don't give up on your dream and vision, and work hard.
For more information about Company.com's financial, SEO and business networking solutions, visit http://www.Company.com or call 855-812-6290.
Stay connected with Company.com on Facebook and Twitter, @companydotcom.
About Company.com
Company.com is a unique business social network focused on the needs and opportunities of new and growing businesses. It allows businesses to connect, communicate, and collaborate with employees, clients, partners, vendors and suppliers, create new partnerships and engage with customers in new and more effective ways. The company has recently announced a major upgrade to their network that will be available later in Q3 '12. Visit Company.com for more detail.