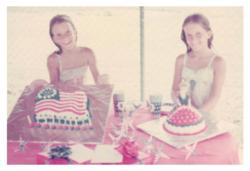 New Orleans, LA; Houston, TX (PRWEB) July 04, 2012
TwinEngine, Powered by The H Agency, is an award-winning, strategic marketing and creative agency that specializes in Social Marketing.
Winnie Brignac Hart, right engine creativity, and Lorrie Brignac Lee, left engine analytics, bring 20+ years of marketing experience, 125+ industry awards and a passion for leveraging their twin talents to help companies translate traditional marketing channels into forward thinking online and social marketing solutions.
Where do you want to go?
Reach your target audience online.
Communicate and integrate your brand message effectively.
Monitor your online reputation and be a part of the conversation.
Measure the effectiveness of your Social Marketing.
Optimize your website so you can be easily found.
TwinEngine, Powered by The H Agency – Where Social Takes Flight.