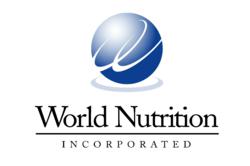 World Nutrition has become the only company in the world to have a Systemic Enzyme that is an Enteric Coated Liquid Gel
Scottsdale, Arizona (PRWEB) July 04, 2012
World Nutrition has become the only company in the world to have a Systemic Enzyme that is an Enteric Coated Liquid Gel. Their Vitalzym formula features vegetarian based systemic enzymes that have revolutionized the industry. Vitalzym and VitalzymXe Liquid Gels are still the only enzyme products on the market that boasts this superior method of delivery. What this means, is that 100 percent of the enzyme activity will survive the harsh acids of the stomach, and will be available for absorption into the small intestine, where it is released into the bloodstream to provide it's therapeutic benefits.
In a recent interview, World Nutrition's Robert Nisenfeld, said: "Our goal isn't to cover up or mask your medical problems, but rather to improve them through our natural remedies", he goes on to say: "All of our formulas contain effective ingredients backed by clinical studies, this is why our products work as well as they do". The voluminous amount of Testimonials bear this out.
A recently released full-spectrum joint formula and natural remedies for arthritis product, called Flexera, provides substantial relief from arthritic conditions. The synergistic blend of ingredients includes all natural anti-inflammatory compounds including an Ayurvedic Herb called Boswellia. This product may actually help keep your joints well lubricated and rebuild connective tissue.
World Nutrition had been studying the effects of environmental contaminants on the human body, and began developing a Detox Cleanse Formula. They gave birth to a new product called PuraCell, which has it all.
The competition is doing flips trying to duplicate this exclusive formula. This new supplement has the ability to cleanse the liver, kidneys, gastrointestinal tract, blood, skin, and muscle tissue. The use of Cracked-Wall Chlorella gives the formula the ability to remove such toxins as: heavy metals, pesticides, and other harmful chemicals.
The potent blend of herbs in Ketsumeisei, including Chinese Wild Yam, Cape Jasmine fruit, and Chinese Ginseng, have been linked to helping reverse liver damage due to poor eating habits, lack of exercise, and harsh prescription medications. By detoxifying the liver of accumulated contamination and impurities, Ketsumeisei may ultimately help to stabilize blood sugar levels and also addresses many symptoms associated with diabetes. Studies have linked Ketsumeisei in helping to stabilize blood sugar levels and support healthy metabolic and micro-circulatory functions.
Other available enzymes:
Proteolytic enzymes
World Nutrition will be a leader in the nutritional industry for many years to come, look for new cutting edge formulas to be released soon. Please visit their website to see all of the products:
http://www.worldnutrition.info
Media Contact:
Robert Nisenfeld
Scottsdale, Arizona, USA
800.548.2710