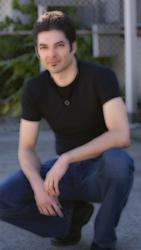 How To Text A Girl in Three Easy Steps
San Mateo, CA (PRWEB) July 10, 2012
"Learning how to text a girl is not something men are born knowing," Carlos Xuma says in his report on texting. "But by following a few simple rules, men can conquer the texting aspect of seduction and dating with ease."
The first step that Xuma explains in his report on how to text a girl in three easy steps that men need to know rules about the frequency of texting.
"Too many guys blow it by texting a woman over and over again," Xuma says. "They forget that texting is only a tool. No man is going to seduce a girl by what he says by text."
What men can do, however, Xuma explains in his report, is use texting to show he is busy and living an active, exciting life and that involves restraint in how often he texts a girl.
"A guy who responds to every text a woman sends out is sending a subtle message that he has no other life," Xuma says.
Another step that Xuma emphasizes in his report on how to text a girl is how long the actual messages should be.
"Guys like to blather on and on about stupid stuff and they forget one of the most important rules of texting —the phone is not a seduction device. The phone is only a tool. That tool should really be viewed as a means to an end."
This leads to the third simple step Xuma explains in his report on mastering how to text a girl.
"Men need to realize and then remember that texting is only a method to get a girl to meet a man in person," Xuma says. "Too many men get caught up in the texts themselves and try to read meaning into them and infuse them with depth and witty words, but the fact is that texting should only be used to arrange an in person meeting."
At the very most, Xuma says, texting can also be used to build anticipation. But this is something that is learned after the other basic rules of texting are conquered, he says.
Carlos Xuma has spent the last decade devoting his life to making men successful in the dating arena and is known for his website, http://www.datingdynamics.com. His expertise ranges from approaching women, to asking women out, to attracting women and how to text a girl. He has appeared on ABC and CBS television and shared his expertise as a dating expert. He has also been featured in and authored numerous books and articles, including The Bad Boy Formula, Secrets of the Alpha Male and the Girlfriend Training program, has taught hundreds of men how to attract women.
For more information, visit Carlos Xuma's website at http://www.attractwomen.com