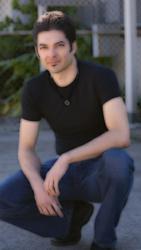 New Report Reveals What To Text A Girl To Build Attraction
San Mateo, CA (PRWEB) July 12, 2012
"Knowing how and what to text a girl is a crucial tool in modern man's dating arsenal," Carlos Xuma says in his report. "Men who know texting techniques are the ones who are trying to juggle dating ten women at once. Men who don't know how the first thing about texting girls are the ones staring at the boob tube every night wondering what they did wrong."
It's sad but true.
Women will dismiss a man simply because his texting skills aren't up to par, Xuma says.
"It's because so many other men know how to attract and seduce women through texting alone before they even have an in-person meeting," Xuma says. "Men who can't do that will be left behind in the dust."
For instance, one of the key tips Xuma reveals in his report is that at times, men should simply not respond to a text.
"Some men respond to every single text a woman sends them," Xuma says. "And worse, they respond within seconds. These men are making a mistake. They are giving the impression that they have nothing better or more interesting going on in their lives except sitting around like chumps, waiting for a woman to text them."
Big mistake.
Instead, Xuma says, men should use texting as the tool it is.
"Everything in the dating realm needs to be used to full advantage in order to stand out from the other men in the world," Xuma says. "Knowing how and what to text a girl is a crucial skill to show a woman that the man is attractive to others and busy living an exciting, fulfilling life. If he knows how to text a woman, he is able to just give her a small glimpse of that life."
The key is to give women just enough of a peek into a man's life that they are intrigued and want to be involved in that life, Xuma says.
"Too many men think that women want them to be very verbose in texting. But the fact of the matter is blabbing and blathering on and on through texting is almost always a turn off," he says.
Xuma's report contains these tips and more that can help any man learn what to text a girl to make her all his.
Carlos Xuma is the author of The Bad Boy Formula, Secrets of The Alpha Male and the Girlfriend Training program. He has appeared on ABC and CBS television and shared his expertise as a dating expert. He has also taught hundreds of men how to attract women. He has spent the last decade devoting his life to making men successful in the dating arena and is known for his website, http://www.carlosxuma.com. His expertise ranges from approaching women, to asking women out, to attracting women to what to text a girl.
For more information, visit Carlos Xuma's website at http://www.attractwomen.com