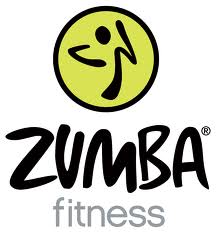 Waynesboro, TN (PRWEB) July 03, 2012
Tennessee Fitness Spa, a weight loss resort set in Waynesboro, TN has announced that for three days in July a special instructor will be leading Zumba and yoga classes. Tom Dice, popular Zumba instructor, is going to be in Waynesboro, Tennessee for July 26, 27, and 28th. Based out of Knoxville, Tennessee, Dice frequently instructs Zumba classes at Rush Fitness Complex. He has been instructing since 2010 and is qualified to teach aqua Zumba, as well as, Zumba.
Tennessee Fitness Spa's has information available on their website. It's like going to summer camp, but only for adults. Among the traditional classes offered at fitness camps, Zumba has become one of the more popular ways to exercise across the nation. It's a combination of dance styles, such as salsa and mambo. Each class lasts an hour or so. Zumba instructors are well taught and licensed. They lead classes through low-impact exercise that is said to burn 500-1000 calories per session.
An experienced instructor like Tom Dice brings a level of expertise and enthusiasm that guests at the Tennessee Fitness Spa truly enjoy. Class participants move through the skill levels at their pace, all the while toning and shaping their bodies.
Through Tennessee Fitness Spa's website (http://www.tfspa.com/), sign up and join Tom Dice for all three days, July 26-28th, for an impressive class in Zumba. Yoga is a great counter class from Zumba. Yoga is also a low-impact class, but not as fast paced as Zumba dancing is. The combination of Tom Dice's classes is great start-ups for those looking to retreat and rejuvenate.
About Tennessee Fitness Spa
The Tennessee Fitness Spa is a weight loss resort set in a scenic, rustic environment in the hills of Waynesboro Tennessee. The specialize in helping their customers reach their weight loss goals through a variety of fitness activities along with eating a healthy diet.