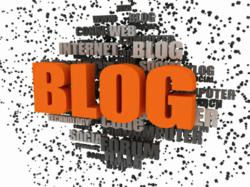 "A Recycling Tip Of The Week and an FAQ section will round out the features of the Recycling Works blog."
Elkhart, IN (PRWEB) July 11, 2012
Waste-Away Group, Inc. is proud to announce the addition of a Recycling Blog to its website! Finally, the ability to go to a blog dedicated solely to recycling questions and conundrums that is also a forum to pose recycling questions or give feedback to those previously posted. A "Recycling Tip Of The Week" and an FAQ section will round out the features of the Recycling Works blog.
Have you ever wondered if that little plastic cup that pudding comes in is recyclable? Or if the material you recycle each week stays in the area...or even the United States? We get asked questions like these and many more. If 1 person has the question, odds are many more could too! Recycling Works has the answers you are looking for and will now be bringing it to you in the form that is sweeping the nation - blogs!
"According to research from eMarketer, the year 2011 sees 53.5 percent of internet users, or 122.6 million people, reading blogs on a regular basis. This is a large increase from 2008, when only 45 percent of web surfers were focusing on blogs. Based on the trends of the last four years, eMarketer predicts that this percentage will only continue to rise. An estimated 60 percent of internet users will be reading blogs by 2014, suggesting their growing importance in the world of web communications."**
When you visit our recycling blog, accessible from our main site at http://www.wasteawaygroup.com or from http://recyclingworksrw.blogspot.com/, not only will you be able to keep up on the latest recycling information and tips, you can be part of it! Your comments, questions, and recycling tips are welcome and encouraged as we help each other more effectively keep usable items out of the landfill. Visit our website at to see the new blog site, pay your bill online, view holiday service changes, and much, much more!
Waste-Away Group, Ltd. manages waste collection, transportation, and disposal, both to a Materials Recovery Facility and landfill facilities for residential, commercial, and industrial customers. Having served Northern Indiana and Southern Michigan for over 70 years, Waste-Away Group, Ltd. is headquartered in Elkhart, Indiana. Its affiliate companies, Borden Waste-Away Service, Inc., providing residential waste and recycling removal, Himco Waste-Away Service, Inc., serving our commercial and industrial customers for their waste and recycling removal, Integra Certified Document Destruction LLC, providing safe, secure destruction of sensitive material and hard drives, and Recycling Works, Inc., the Materials Recovery Facility that sorts and ships recycling commodities to the world market for reuse. Together, these companies making up Waste-Away Group, provide innovative, environmentally sound solutions while maintaining a leading market share in its core business areas.
**http://contentequalsmoney.com/the-rising-popularity-of-blogging/
Contact:
Leslie Jones
Waste-Away Group, Ltd.
(574) 387-6406
Leslie(dot)Jones(at)wasteawaygroup(dot)com