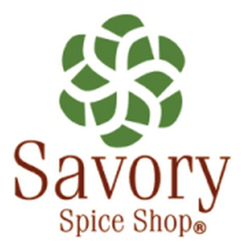 Denver, Colorado (PRWEB) July 05, 2012
Headquartered in Denver, Savory Spice Shop has been proud member of the Colorado community since 2004 when they opened the first of four company-owned stores. The first spice shop franchise was opened in Colorado Springs in 2009, followed by another in Fort Collins last year. The local spice shops have strong ties to the community and have been deeply saddened by the recent outbreak of fires around their great state.
The firefighters and many others who have been affected by the fires continue to be in the thoughts of the Savory Spice Shops family. Like many Coloradans they feel a need to do something to help those who have lost so much. Please visit their shops this weekend and join in their cause.
What: 100% of all sales to be donated to the Colorado Chapters of the American Red Cross for Colorado Fire Relief
When: Starting 10am Saturday, July 7th through 4pm Sunday, July 8th
Where: Shop at the following Savory Spice Shops
-- Denver Shop – 1537 Platte Street, Denver
-- Lowry Town Center Shop – 200 Quebec Street, Denver
-- Littleton Shop – 2650 W. Main Street, Littleton
-- Boulder Shop – 2041 Broadway, Boulder
Cash donations will also be accepted for Colorado fire victims at any of their four Savory Spice Shop locations.
About Savory Spice
Savory Spice Shop is headquartered in Denver, Colorado and offers a large variety of seasonings and spices. All spices are ground fresh on the premises in small, weekly batches, in order to provide the freshest possible product. The more than 140 seasonings offered are original recipes and are hand-blended on-site.