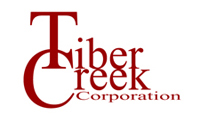 Tiber Creek takes companies public.
Beverly Hills, CA (PRWEB) July 05, 2012
The Tiber Creek Corporation was the first going public services provider to take a company public via a Regulation A exemption on the Pink Sheets without audited financials and assist it to become DTC(Depository Trust Company) eligible.
The Tiber Creek Corporation, a well respected facilitator of corporate development and going public services, became the first provider to help a company go public via a Pink Sheet listing and assist it with DTC eligibility. The going public service provider assisted the company via a Regulation A offering. Also called a Reg A offering.
Tiber Creek can help a company go public without reverse mergers or a reverse acquisition. The Regulation A offering and a Regulation D offering are exemptions from registration with the SEC. Companies file registration statements with the SEC (Securities and Exchange Commission) when doing a public offering to become a reporting public company. You don't have to become a reporting company to trade on the OTC Markets Pink Sheets.
DTC eligibility (Depository Trust Company) is a service provided by the department of the Depository Trust & Clearing Corporation that provides participating companies with the ability to distribute their shares in a quick and efficient manner via electronic booking.
This is very important for smaller private companies that want to go public. Smaller companies can trade on the OTC Markets Pink Sheets without audited financial.
DTC eligibility is important because companies want to be able to have their stocks delivered electronically.
Going public gives new public companies prestige, clout, panache, and wherewithal formerly out of reach of the average private company. Becoming a publicly traded company usually provides the enterprise with a much higher valuation - vs. staying private - because the market rewards public companies in this manner.
OTC (over the counter) trading in stocks is done via market makers. A Market maker is FINRA broker dealer who can make a market in OTC stocks by inter dealer quotes. If you trade on the Pink Sheets this is part of the OTC Markets Group. For companies that want to become reporting public companies they can go public and trade on the FINRA operated OTC Bulletin Board also known as the Over the Counter Bulletin Board. Many companies choose to trade on the Pink Sheets so they don't have to file periodic reports with the SEC. Reporting public companies that trade on the OTCBB must files Form 10-K and Form 10-Q periodically with the SEC.
More detailed information regarding multiple aspects of public company formation, creation, and evaluation can be found by visiting the Tiber Creek Corporation website at http://www.tcc5.com
About Our Firm:
We assist Companies in Going Public. We can help even a small company go public. We can take a company public without reverse mergers and public shell companies.
For a free report on "How Your Company Can Go Public" please contact us:
Frank Roberson
Tele: 310 888 1870
Frank(dot)roberson(at)tcc5(dot)com
www(dot)tcc5(dot)com