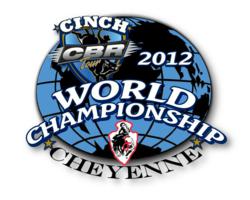 When you grow up a cowboy, there are two or three major events you aspire to go to, NFR of course and the other big one is Cheyenne
Fort Worth, TX (PRWEB) July 04, 2012
In less than three weeks, one of the most prestigious rodeos of all time, "The Daddy of Em All", Cheyenne Frontier Days, will kick off for the 116th year. Championship Bull Riding (CBR) will hold their 2012 World Championships during two nights of the 10 days of CFD fun and for many of the CBR cowboys this will be their introduction to one of the most famous rodeo arenas in the world.
CBR President, Tuff Hedeman, is very familiar with the grounds of CFD. It is has not only been the place of some of the greatest moments of his life but also the most tragic. Tuff has won three times in Cheyenne, one all-around championship in 1988 and two bull riding championships back to back in 1995 and 1996. There are few people with as much history in the CFD arena as Tuff Hedeman. Here is what he has to say about his experiences.
"When you grow up a cowboy, there are two or three major events you aspire to go to, NFR of course and the other big one is Cheyenne. There's a reason songs are written about it and they call it the Daddy of em all. It really is that important to a rider. For me, it was, and always will be, a privilege and an honor to have competed in Cheyenne. There are moments in Cheyenne that have changed my life and shaped me. Now to come back, and step in the arena, and produce an event, it is beyond words. Life really does come full circle and I am very lucky to stand in that same dirt that holds some much history for me, and continue to make history happen for others. I look forward to being back, seeing old friends and remembering all the highlights of my life that took place there. It really is an incredible feeling."
Join the CBR and watch history happen. Cheyenne Frontier Days begins July 20th through the 29th with the CBR World Championship July 23rd and 24th. More info-CFDRodeo.com – Ticket info, by phone: 800.227.6333
Now Seen On every Sunday
About CBR
Led by bull riding icon, Tuff Hedeman, Championship Bull Riding, Inc. (CBR) is a nationwide, professional bull riding organization. The CINCH CBR Tour events are professionally produced live shows designed to be an adrenaline rush the whole family will enjoy. Starting in May of 2012 the CBR can be seen on their new host network FOX SPORTS NETWORK (FSN) with over 26 weeks of gripping, primetime television seen by over 20 million viewers. Combined with its subsidiary tour, the Horizon Series, CBR will visit over 70 venues throughout the United States reaching more than 350,000 fans in live attendance this year. CBR is the home of THE REAL COWBOY SPORT™ - the best bull riders and bulls in the world. We are committed to the riders, the fans, corporate sponsors, and all those involved in the professional bull riding industry. For more information on CBR, please visit http://www.CBRbull.com or call us today at 817.626.BULL (2855).