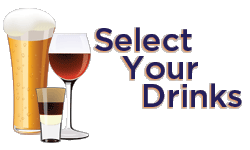 Better education is one way we help fulfill our corporate mission to reduce global alcohol abuse
Wheat Ridge, Colorado (PRWEB) July 24, 2012
Lifeloc Technologies, a trusted manufacturer of portable breath alcohol testing equipment for Law Enforcement, Corrections, Educational Institutions and Personal use today released an updated Blood Alcohol Content (BAC) Calculator to assist organizations wishing to deter substance abuse.
"Better education is one way we help fulfill our corporate mission to reduce global alcohol abuse" said Barry Knott, president of Lifeloc. "Most people don't realize how rapidly the effects of just a few drinks can affect their BAC. And the last drink of the evening can raise BAC by much more than the first."
Most drink calculators estimate the percentage of alcohol in the blood based only on body weight, gender, and the amount of alcohol consumed over time. These are important factors in estimating BAC but they are by no means the only variables. Intoxication depends on additional factors including personal health, hydration, medications, body type and recent food consumption to name a few.
Unlike the old fashioned drink calculators, Lifeloc's online breathyalyzer can estimate BAC if you switch between drinks of different alcohol concentrations. "It gives users a better idea of how their blood alcohol content will vary depending on their drinking patterns," said Sean Post, developer of the on-line calculator for Lifeloc adding, "Unlike the old fashioned cardboard Drink Wheel the new calculator also advises users what cognitive and physical impairment may be expected at different BAC levels."
Lifeloc was motivated to develop and release the online calculator based on the success of it's educational Iphone drink calculator, DrunkGuard, a free App available at the itunes store.
About Lifeloc Technologies
Lifeloc Technologies, Inc. is a trusted international provider of precise, reliable and easy to use portable breath alcohol testing instruments (breathalyzers). Lifeloc offers comprehensive online and classroom training, plus supplies and drug screening products. Our alcohol testing devices have been manufactured continuously in Colorado since our founding in 1983. Lifeloc evidential and screening devices are approved by the U.S. DOT and other state and international regulatory agencies. More information about Lifeloc is available at http://www.lifeloc.com
This release includes statements that constitute "forward-looking statements" under the securities laws. Forward-looking statements often contain words such as "believe," "expect," "plans," "strategy," "prospects," "estimate," "project," "target," "anticipate," "will," "should," "see," "guidance," "confident" and similar terms. Forward-looking statements may include, among other things, statements relating to future and estimated sales, earnings, cash flow, results of operations, uses of cash and other measures of financial performance. All forward-looking statements involve risks, uncertainties and assumptions that may cause actual results to differ materially from those expressed or implied in the forward-looking statements. Risks and uncertainties include, without limitation, the effect of economic conditions in the markets in which we operate; the financial condition of our customers and suppliers; delays and disruption in delivery of materials and services from suppliers; potential intellectual property infringement by third parties; potential legal proceedings initiated against us; the effect of changes in tax, environmental and other laws and regulations and political conditions in states and countries in which we sell our products and other factors beyond our control. These forward-looking statements speak only as of the date of this release and we undertake no obligation to update or revise any forward-looking statements after we distribute this release. For additional information identifying factors that may cause actual results to vary materially from those stated in the forward-looking statements, see our reports on Forms 10-K, 10-Q and 8-K filed with the SEC from time to time, including, but not limited to, the information included in our Forms 10-K and 10-Q under the headings "Business," "Risk Factors," "Management's Discussion and Analysis of Financial Condition and Results of Operations" and "Legal Proceedings" and in the notes to the financial statements included in our Forms 10-K and 10-Q.