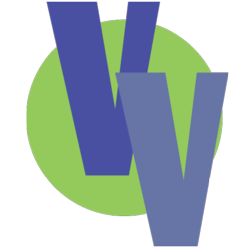 Rating ***** Interesting, provides an awareness of what happens in a real outbreak.

Rating *****
Great game for a little challenge here and there! It's short but still fun. I love it.
(PRWEB) July 05, 2012
The body is being invaded by viruses and needs an immune system! The immune system (the player) must "vanquish" enough of them by tapping, shaking, and dragging the glowing, pulsating virus icons in order to progress to the next, more difficult level of the outbreak and become virus-free.
The game is Virus Vanquisher™. Scientific Technologies Corporation (STC), a leader in the public health informatics industry, developed the Virus Vanquisher™ application to be an engaging, challenging, and informative tool by which to learn about diseases and vaccinations.
STC's goal is to provide an entertaining and educational way for children and adults to learn about vaccine-preventable diseases such as H1N1, rabies, hepatitis, chickenpox, rubella, and smallpox. The Virus Vanquisher™ app contains an informative "biography" of each virus, describing the cause of each of the featured diseases and how it is spread, and offers recommendations for prevention. The virus icons are artistic representations designed to portray the shape and structure of the virus itself.
The concept of Virus Vanquisher™ was first presented to students at Arizona State University (ASU) in Tempe, Arizona. Through a joint private and scholastic partnership, a team of ASU students, under their Capstone program, worked with STC epidemiologists and technical staff to develop the game over the course of two semesters. STC's educational outreach program and the ASU Capstone program offered an opportunity for an applied and engaged learning experience where undergraduate students collaborated with industry leaders to apply knowledge to support real-world challenges.
Combining gaming with smartphone technology to provide improve health education may prove to be a step towards long-term consumer empowerment to managing their health. Download your free Virus Vanquisher™ and give it a try! [Requirements: Compatible with iPhone, iPod touch and iPad. Requires iOS 5.1 or later.] http://itunes.apple.com/au/app/virus-vanquisher/id530525372?mt=8
For over twenty years STC has been providing leadership in health information technology within the realm of public health. Today's goals to improve individual and population health, reduce the impact of disease, and better manage health care costs are all supported through the intelligent use of health data. STC is a leader in applied solutions for reporting and tracking disease, managing outbreaks, and capturing immunization events in clinical and retail health settings, all of which apply the intelligent use of data. STC employs population health and health technology specialists who work to advance health information technology modernization and meaningful use efforts across the full spectrum of clinical care as it relates to minimizing the risk of disease to communities.