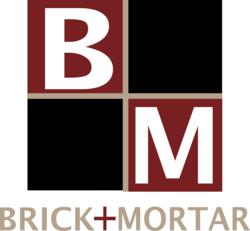 Santa Monica, CA (PRWEB) July 05, 2012
Brick+Mortar, Santa Monica's new hotspot, has teamed up with a new organization, the Playa Pushers, for the second month of their summer charitable partnerships through their "Bros Give Back" program. The Playa Pushers are a local bicycle team that rides to support the Arthritis Foundation's California Coast Classic. Brick+Mortar's support of the Playa Pushers began on July 1, and will continue through the end of the month.
One of Brick+Mortar's bartenders, Sean Conley, is a founding member of the Playa Pushers and a member of the Arthritis Foundation Membership Committee, and he inspired BRG's decision for this month's charitable partnership. Three years ago Sean heard about the California Coast Classic, an annual charitable 8-day bike tour from San Francisco to Santa Monica, and he made it a goal to participate and give back, so he and friends founded a bike team called the Playa Pushers. Now, the Playa Pushers group has grown significantly and members host a weekly training ride throughout the greater LA area.
In addition to contributing a percentage of sales for the entire month, customers and supporters are encouraged to visit Brick+Mortar on Wednesday, July 25th, for the special event "Eat for a Cure!" On the 25th, Brick+Mortar will be donating 10% of sales from the day to the Playa Pushers. The day will be a special one, with a morning group bike ride taking place. Interested riders should keep up with Brick+Mortar on Facebook for further updates including meeting time. After the 3-4 hour ride, members of the Playa Pushers will be having a lunch at Brick+Mortar, and then returning for Happy Hour later in the day, so everyone is encouraged to come out and show their support.
BRG co-founder Travis Lester says of the partnership, "We're thrilled to be supporting the Playa Pushers as our charity of the month for July. Sean is an inspiration and an important part of the Brick+Mortar family, and we're excited to contribute and help him reach his goals."
WHERE: Brick+Mortar
2435 Main St.
Santa Monica, CA, 90404
(310) 454-3434
http://brickandmortarla.com/
About Brick+Mortar:
Located at the heart of Main Street, in Santa Monica, Brick+Mortar, is one of four restaurants owned by Brosephs Restaurant Group (BRG), the others being Bar Esquina in Cabo San Lucas, and the upcoming Smoke and Fatty's Public House, both of which are in West Hollywood. Partners Justin Safier and Travis Lester founded BRG in July of 2010 out of a passion and love for the restaurant industry, as well as a belief in the need for outstanding culinary experience paired with exceptional atmosphere. Brick+Mortar incorporates the elements of a classic neighborhood bar in a chic luxurious way and serves up a mouth-watering menu, surprising the senses by adding a twist to the simplest dishes with unique, artistic presentation.
About the Playa Pushers and the California Coast Classic:
The Playa Pushers are one of the local teams riding in the California Coast Classic to benefit the Arthritis Foundation. As a national voluntary health agency, the Arthritis Foundation seeks to improve life through leadership in the prevention, control, and cure of arthritis and related diseases. This year's ride will take place from September 9-16 and is a 525-mile ride from San Francisco to Santa Monica. To donate to the Playa Pushers or learn more, please visit: http://cccsocal.kintera.org/faf/donorReg/donorPledge.asp?ievent=1005123&lis=1&kntae1005123=AD7E2F3D5E744FD784912A6DD14DEFA0&supId=0&team=4924440
Media Contact: Kelley Coughlan, Melrose PR, Kelley(at)melrosepr(dot)com, (310)450-9760, [http://www.melrosepr.com