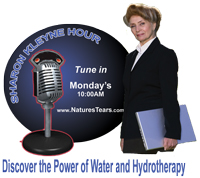 Grants Pass, OR (PRWEB) July 13, 2012
The Sharon Kleyne Hour, sponsored by Bio Logic Aqua Research, announces information on innovative farm education programs and nutrition.
Stuart O'Neill, who works with an educational and volunteer program, based in southern Oregon's Rogue River Valley, called the Rogue Farm Corps, was interviewed on the Sharon Kleyne Hour Power of Water talk radio show on April 30, 2012.
According to Mr. O'Neill, people are more likely to make healthier food choices if they understand where food comes from and the difference between naturally grown foods and commercially processed foods.
The Rogue Farm Corps is a non-profit farm education and training program. The Farm Corps' training program, called the Farms Next Internship Program, is dedicated to training young farmers in organic, sustainable agriculture. O'Neill notes that this type of experience is important because only 1% of the US population participates in commercial agriculture.
In the Farms Next Internship Program, students live on a host farm for a season, during which they participate in all aspects of the farm, tour other farms and attend classes organized by Rogue Farm Corps.
Stuart O'Neill and Sharon were surprised that only 1% to 2% of food sold in Rogue River Valley supermarkets are locally grown. Local food crops include fruit and vegetables, meat and dairy and a few grains. The valley's largest agricultural crop is hay. Other major crops include pears, gladiolas, beets and turkeys.
O'Neill noted that the Saturday Grower's Markets in the Rogue Valley communities of Grants Pass and Ashland are extremely popular and that a few growers are able to earn a living exclusively through these markets.
According to Sharon Kleyne, "What you put in your mouth determines your health. Natural, healthy foods are not expensive and fresh vegetable produce costs less than prepared foods (although fresh produce is becoming more and more prepackaged and may be imported from Mexico or Chile in the off-season). Either way, medical care, the frequent result of poor food choices, is a lot more expensive."
And, of course, Sharon Kleyne urges everyone, as the first step towards good nutrition, to drink eight to ten glasses of pure water each day.
The Sharon Kleyne Hour Power of Water is broadcast live on Mondays, 10 a.m., PST/PDT. The syndicated talk show is heard on Voice America/World Talk Radio, Green Talk Network and Apple iTunes. Go to http://www.SharonKleyneHour.com for written summaries and on-demand replays.
© 2012 Bio-Logic Aqua Research