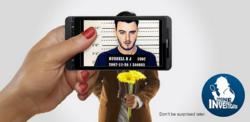 Boston, MA (PRWEB) July 10, 2012
The revolutionary PhoneInvestigator application for iPhone and Android allows users to discover virtually anything about someone using only their phone number. Users can uncover public records and social network profile information, conducting a quick and easy background check on a person of interest.
This reverse phone number search application will reveal such vital information as the owner's name. A link to their social network profiles can even allow the searcher to view information regarding their friends and relations. In addition, criminal records, whether the person has ever been married or divorced, and even bankruptcy and other court records are able to be retrieved with this simple reverse phone number search.
Now, mobile phone users can determine who is calling them from an unknown number, the truth about a potential date met online, or even a new acquaintance or neighbor using only their 10-digit phone number. Online daters, parents and even concerned neighbors can benefit from using the PhoneInvestigator reverse phone number search application.
Using the application for PhoneInvestigator is as easy as entering the unknown phone number in question, but users can make this an even easier process by simply tapping the number in their call history – completely avoiding the need to manually enter the phone number when they want to search it.
This app allows users to search contact information from within it, as well as view recent searches they have conducted. PhoneInvestigator also makes an easier job of updating contact information in an iPhone or Android, and allows the ability to directly text or call the number being researched from within the application.