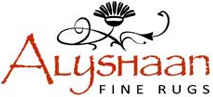 "We want to be clear to our customers and the community that we are equally as focused on giving back as we are in growing a strong and healthy business."

Sameer Aslam
3rd Generation Store Owner
Scottsdale, AZ (PRWEB) July 05, 2012
Futurist Paul Saffo says "… a business must take a long view of its place in the world — even imagine its legacy — if it is to succeed, especially in a recession. And what, in his view, is the best way to achieve this? "Focus on doing good, in addition to doing well."
Alyshaan Fine Rugs thrives on its interest in improving itself and the community. "Although we sell fine rugs, a luxury household item," says Sameer Aslam, the company's owner and third generation in this family business, "we want to be clear to our customers and the community that we are equally as focused on giving back as we are in growing a strong and healthy business." Alyshaan has contributed to many different charities as part of their desire to give back to the community including Smile Train, Child Fund International, March Of Dimes, Mary's Meals USA, Make A Wish Foundation, The Global Citizen Fund, Disabled American Veterans and Child Find of America. Saeed Aslam, store manager, whose first name literally translates to "Happy", says that there's no greater gift than being able to give someone their smile back. Hence Smile Train is one of the company's favorite charities.
The Aslam family started the rug business in 1969, and opened their first showroom in Scottsdale Arizona in 2001. In the recent national economic slowdown, when many well known Scottsdale businesses were closing their doors including multiple rug stores, Alyshaan kept growing every year even in the recession. Sameer feels that today's consumers seeking high quality luxury items are interested in expressing themselves uniquely, to not be just "one of the crowd". On top of that, these same buyers are interested in the quality of service and they want exceptional values. The better the quality, service and values, the better the overall experience and likelihood of referrals.
Alyshaan Fine Rugs exhibits the largest inventory in Arizona and is located inside the Scottsdale Design Center at 15125 N Hayden Road, Suite 110 in Scottsdale, Arizona. Their 6500 square foot showroom consists of only the finest handmade wool and/or silk rugs. They carry a full range of sizes, styles and colors and have an incredible custom rug program for the truly particular buyer. For more information visit their website at http://alyshaan.com.
For more information about this topic or to schedule an interview, please contact Suzanne Daley at
480-607-4955 or email suzanne(at)alyshaan(dot)com.