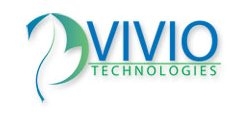 It's a partnership, and we'll do everything we can to help our partners succeed.
Walla Walla, WA (PRWEB) July 10, 2012
In the past 10 years Vivio Technologies has focused on building partnerships both with it's clients and it's resellers. In order to better exemplify their dedication to their partners, Vivio has re-launched their Hosting Affiliate Program with much higher pay-rates and commissions, better marketing tools, and better reporting.
When asked why Vivio re-launched the program, Jordan Michaels, the CEO of Vivio Technologies, said the following: "Vivio has been working with affiliates and marketing partners for a long time now with varying degrees of success. While our programs have always been successful we really haven't been able, until now, to show our affiliates and marketing partners how much we appreciate the great work they do. Marketing is a job that takes skill and dedication, and we realize that. Our re-launched Hosting Affiliate Program is a way for us to say 'Thank you' to our Affiliates and Marketing Partners for their dedication over the years."
When asked what's new in the new affiliate program re-launch, Jordan stated the following: "First, we've more then doubled affiliate payouts; our marketing partners now earn up to $125 per sale. To put that into perspective, just 30 sales would bring you $3,750 every month – which is more then most full-time jobs. This is huge, and I'm glad we're finally big enough to be able to offer our marketing partners exceptional payouts like this."
"We've also added additional banner creative and refined our policies so we can work closer with our Affiliates and Marketing Parters for an even greater chance of success. For example, if a Marketing Partner has an idea for a marketing plan that they would like to implement, we'll work with them in order to execute it. We'll provide the designs, the copy (the words), etc so that our marketing partners don't have to take so much of the risk when marketing our services. Instead, we share the risk with them. It's a partnership, and we'll do everything we can to help our partners succeed."
The Vivio affiliate program includes a performance based pay scale which starts at the very reasonable $75 per sale of a VPS or Dedicated Server. For 6 to 10 sales in a given month, the affiliate earns $100 per sale, and for 11 or more sales, the affiliate will earn $125 each sale. This means that casual affiliates still earn good money, while dedicated marketing evangelists can earn more then a reasonable living marketing hosting services on behalf of a reputable hosting company. To find out more or if you require additional information, simply visit the following URL: https://www.viviotech.net/company/affiliates.cfm
About Vivio Technologies
Vivio Technologies is a VPS Hosting and Dedicated Hosting service provider located in Washington State, USA. Vivio is an entirely "green" hosting company with power generated by natural resources, and supports many community and non-profit efforts and projects.