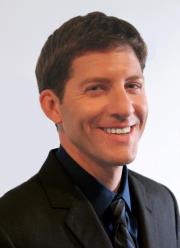 Mount Kisco, NY (PRWEB) July 09, 2012
"The Fourth of July is the ultimate holiday for entrepreneurs. I mean, it's called "Independence Day", what a better way to describe entrepreneurs? They are independent from the confines of employment at larger organizations. They hold their destiny in their own hands, and thus are only limited by their own dreams and dedication," says Dave Lavinsky President of Growthink Inc.
There is something about American entrepreneurs that sets them apart from the others. That difference is perseverance, persistence, and determination. One minute their catering business fails the next minute they are converting their house into a luxury bed and breakfast. It's the passion for success that drives American business owners to utilize the freedom they were granted well over two hundred years ago.
What better way to describe "Independence" then the freedom from the control, influence, or support of others? If you're an entrepreneur you are likely to agree that you are an individual who has planned, built, and managed a company under full responsibility of any risks. Any entrepreneurs must love the word independence since thats what they are, independent.
Jay Turo, Growthink CEO states, "If entrepreneurship is about anything, it is about that so famous 4th of July clarion call to those inalienable of human rights, life, liberty, and the pursuit of happiness. Jefferson's famous words and the spirit, courage, and the imagination of his generation that they represent echo down through the centuries in startups and small businesses across this great land."
Nearly two-hundred and thirty years after the signing of The Declaration of Independence the worldwide effort to celebrate our separation from global influences still lives on. July 4th, 1776 the United States of America became "the land of the free" and if you are not an entrepreneur you are not taking full advantage of it. The melting pot culture in which our freedom creates is the fuel that drives the goals of American successors to their dream.
Growthink, Inc. is a leading provider of business planning services. Growthink has also developed several training products and tools for entrepreneurs, including a simple business plan template, sample marketing plan template, and strategic planning template. To learn more about Growthink's products and services, call 800-506-5728.
Read more: http://www.timesunion.com/business/press-releases/article/Entrepreneurs-Should-Play-to-Pessimism-to-3612802.php#ixzz1zbwvvkKS