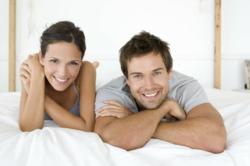 By selecting a dentist who has proven their hard work through going the extra mile, patients will raise the chances of receiving quality treatment and a satisfactory result.
Los Angeles, CA (PRWEB) July 04, 2012
Based on research conducted recently from the American Academy of Cosmetic Dentistry (AACD), ninety nine of all US residents believe a smile is a crucial social asset. With the United States Of America Department of Labor, Bureau of Labor Research confirming that there are over 155,000 dentists currently practicing in the united states, Dr. Kanani, a cosmetic dentist in Los Angeles, says: "deciding on the best practice for a dental procedure demands diligent research and a careful eye". Dr. Kanani says patients need to be aware of the vital role ongoing education plays in a dentist's ability to attain the best quality results, and he encourages them to look into numerous aspects of a practice's credentials before going through treatments such as Invisalign(R), teeth whitening, or other types of procedures.
At his Los Angeles cosmetic dentistry practice, Dr. Kanani says he often runs into patients who are misinformed about or not aware of the distinctions between different dental organizations, an understanding of which he says can offer great benefits to those who are looking for the very best treatment available. He says whether or not patients are looking for routine cleanings, porcelain veneers or dental implants in Los Angeles, taking the time to properly educate oneself can ensure patients receive the procedure that best suits their needs from a dentist who is qualified and experienced enough to perform it.
International Congress of Oral Implantologists has over 5,000 member dentists across the United States and Canada. However, Dr. Kanani says being a Fellow of the ICOI is reserved for those who have gone above and beyond in their dedication to mastering dental techniques. Achieved by completing over 500 hours of continuing dental education, a rigorous and comprehensive exam, and at least three years of membership in the AGD, Fellowship status signifies a pursuit of the latest in dental advancements and patient care. Dr. Kanani says this distinction also reinforces his belief that the foundation of cosmetic dentistry is built upon fundamental principles and a good understanding of general dentistry techniques.
"I made a conscious decision to get my Fellowship with the International Congress of Oral Implantologists because they require continuing education. It also requires that the continuing education courses be in all areas, including cosmetics, but is not limited to that. While I consider myself an excellent cosmetic dentist, I'm a general dentist first and foremost so I prefer to be educated in all disciplines. I think every dentist in Los Angeles has to be a good general dentist before he can consider himself a cosmetic dentist," he says.
For any individual considering a cosmetic or general procedure, Dr. Kanani suggests conducting extensive research into their dentist's continued education, as it can be a vital measurement of their dedication to patient care. He says by selecting a dentist who has proven their hard work through going the extra mile, patients will raise the chances of receiving quality treatment and a satisfactory result.
"Getting my fellowship has definitely made me a better dentist, not just because I had to take many hours of continuing education and pass a rigorous exam, but because I am a part of a group with emphasis on high educational and moral standards."
About Dr. Kanani
Dr. Kaveh Kanani graduated from California State University, Northridge with bachelor's degree in Biology. He received his Doctorate in Dental Surgery from New York University andcompleted his residency in Hospital Dentistry in Woodhall Hospital in Brooklyn New York. Dr. Kanani received his certification from the American Academy of Implant Dentistry and completed series of Maxi courses in School of Dentistry, Medical College of Georgia in 2003, IMTEC 2002, Misch Courses 2004, school of CA Dentistry and ICOI. Dr. Kanani stays current with the latest dental technology by attending seminars all over United States. Dr. Kanani has been an associate in Dental Health Institute of West Los Angeles, Southern California Family Dentistry, and South Bay Dental in Gardena for over 4 years prior to opening his own practice in 2001. He is an Associate Fellow for International Congress of Oral Implantologists and AAID. He is also a member of IADA and Woodland Hills Chamber of Commerce.
Contact Dr. Kanani's Dental Health Spa at (818) 962-1141 and ask about their Dental Implant specials ,$26.99 X-ray and exam and how to get your first regular cleaning complimentary.
Click here to learn about the latest dental implant techniques and advancements.