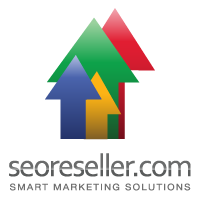 SEOReseller.com's White Label Dashboard features are made with end client's needs in mind.
San Francisco, CA (PRWEB) July 05, 2012
The official release of SEOReseller.com's newest agency partner offering is underway today. Their white label SEO client dashboard now lets clients request proposals, launch campaigns and track their SEO campaign live with just one click. Monitoring groups of campaigns is easier using the navigable and feature-rich interface. The dashboard releases to compliment the (SPI) Agency Migration service for all agency partners.
"SEOReseller.com's White Label Dashboard features a new layout made with clients in mind. The simple layout makes it easy for client markets to find the information they need about their website. Clicking on a listed project accesses information like site rankings for specific keywords, traffic statistics, and user demographics using interactive graphs and charts." says Marketing Director Clayton Wood.
Features
The dashboard features allow agency's clients to log in directly from their website and check rankings, project status and traffic statistics all from one central dashboard. With the new white label SEO services dashboard, clients will also be able to get reporting updates allowing agency partners to seamlessly deliver reports.
Live Rank Tracking
Agency partner's end clients now have the ability to log into a branded dashboard to check their ranking stats, look at Google Analytics information and truly tie together SEO and ROI. This new roll out increases SEOReseller.com's partners value proposition to their clients and makes customer self service more available.
Google Analytics Integration
Google Analytics API is integrated to bring more relevant information to the end client and puts campaign data in a central location. Client's can easily see the results of good rankings to website traffic from the dashboard. These updates also create a stronger alliance between resellers and end clients.
SEO Proposals
End clients will now be able to request proposals from their dashboard platform that feed directly to SEOReseller.com's operations department. This means resellers save time on relaying information and notifications to end clients that reports and audits are available. Automated proposal requests position agency partners to promote smoother client acquisition and market directly to their leads.
Client Reporting
The dashboard's reporting function pushes monthly client executive summaries directly out to the client upon implementation. A agency branded PDF will go out each month to every active client showing them where the current rankings are, and what the agency plan is for next month. This function gives more value to the agency and gives a enterprise feel to the business.
SEOReseller.com is the SEO white label industry leader serving thousands of first page rankings monthly. For more information contact http://www.seoreseller.com or call 415-625-9700.