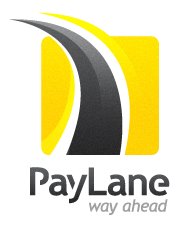 A great e-commerce platform is the base of every e-shop, but we believe that even the best system is worth nothing without a user-friendly and reliable payments processor. And that's where we come in
(PRWEB UK) 5 July 2012
After Magento and osCommerce, it's time for 4 more online payments plugins. Thanks to PayLane, shops built using the aforementioned platforms will be able to accept credit and debit cards, PayPal, Giropay, iDEAL and many more, and accept payments in 160 currencies from over 50 countries all over the world. The installation of the plugin takes only a few minutes and allows PayLane clients to process payments instantly.
Moreover, to match clients' expectations, PayLane now offers a plugin for WordPress, which is a platform best known among bloggers. Both the platform and the plugin differ from standard e-commerce solutions. Using the PayLane plugin allows to prepare an easy-to-use system that enables readers to make a payment for a fixed-price service, product, access to the website content or to make a donation, for example by creating a custom button, such as "Donate" or "Pay". Anyone who visits the Wordpress website will be able to make a payment or donation.
Wordpress, OpenCart, Zen Cart and PrestaShop are hugely popular in the e-commerce world, thanks to their easy-to-use interface, functionality and thousands of extensions such as the PayLane plugin. To install it, go to http://paylane.com/ecommerce-platforms, download the appropriate plugin, extract and copy the files to the root folder, and configure basic settings in the admin panel.
"A great e-commerce platform is the base of every e-shop, but we believe that even the best system is worth nothing without a user-friendly and reliable payments processor. And that's where we come in" says Dawid Ostapiuk, PayLane IT co-ordinator.
About PayLane
PayLane.com is a customer-focused online payments processing provider with extensive experience in European markets. Company currently processes payments in currencies from over 50 countries and is constantly enriching its offerings based on market drivers and opportunities. Its close relationships with carefully selected acquiring banks allow PayLane to provide the best possible terms and conditions for each merchant account. PayLane is an officially registered Visa, MasterCard, American Express and PayPal partner.