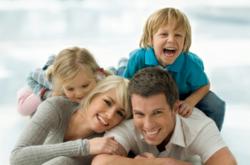 Health insurance costs are much more involved than mere premiums and buyers must carefully consider all out of pocket expenses to understand what their policies will ultimately cost them.
Orange, CA (PRWEB) July 06, 2012
Ebooks have exploded in popularity because of the access they have given to new authors, because they have enabled lower pricing of books, and because of the portability of the mountains of information. HealthCompare, a nationally recognized health insurance comparison company, has seen this new media format as a way to continue to reach out to customers.
HealthCompare has a reputation for compassion for the American health insurance consumer. This reputation began to form when they began enabling consumers to ask themselves questions that would empower them to know what policy would be most effective for them before they began their search for policy prices.
They display an understanding of the complexity of their industry by asking shoppers detailed questions to help them gain a deeper understanding of their own medical history, financial ability, and policy needs.
The probing questions were:
What are the consumers current health care needs? Do they currently require medication? Does the consumer have a pre-existing condition? Or are they seeking to start a family in the near future?
Does the financial state of the shopper allow for a lower deductible, thusly giving them a higher monthly premium? Or would having a high deductible (and therefore lower monthly premium) be more beneficial?
Is the consumer's physician a factor? If they prefer to continue seeing their doctor of choice, HealthCompare helps them decide what policies allow that.
Are there any other health insurance options for the shopper, such as spouse or parent plan?
Once consumers get their quotes, HealthCompare then helps them narrow their decisions by prompting them to ask further questions, like:
How much will the policies being compared cost them from their pocket when considering deductibles, co-insurance, and co-pays?
What will the policies being compared offer in terms of maximum out-of-pocket expense?
Will the consumer's office visits be covered?
Do any of the policies up for comparison offer maternity?
Is prescription drug coverage an option?
How much will the consumer pay for emergency services and ambulances?
Will the current primary physician and local hospitals be accepted under any of the policies being considered?
Health insurance costs are much more involved than mere premiums and buyers must carefully consider all out of pocket expenses to understand what their policies will ultimately cost them.
From there, HealthCompare utlilized tools called infographics to help illustrate the hardships that health insurance can sometimes cause. These tools take difficult to understand concepts and make them easy to comprehend by extracting the essence of the topic and displaying it in the form of images and colors that are aesthetically pleasing to the eye.
Infographics are highly educational materials that are readily shared online and therefore allow HealthCompare to reach even more insurance shoppers.
Some of the infographics released are:
Getting An Online Health Insurance Quote Made Easy - Designed to aid consumers in getting an effective medical policy quote
Instant Health Insurance Quotes May Not Be All They Seem - Illustrates the need for consumers to be wary when accepting insurance quotes
Beware Of Instant Health Insurance - Conveys how some offers of instant health insurance may or may not be legitimate
Get An Individual Health Quote The Right Way - Designed to educate consumers on the proper way to obtain effective health insurance quotes
Other infographics they have released can be found here.
Seeing ebooks as yet a powerful avenue of education, HealthCompare will release their ebooks starting in July that will empower health insurance consumers to make the most effective decisions possible. Topics to be covered by the ebooks range from lessons in being happier to gaining the courage to become self-employed.
About Health Compare: HealthCompare was launched in 2009 to work with brokers and carriers to help individuals and families easily research, compare, buy, and enroll in the right health insurance plan at the right price. Based in Orange, Calif., it delivers accurate, customized, health insurance quotes for the country's diverse population.
Through a unique partnership with its sister company, CONEXIS, HealthCompare has the ability to quickly reach thousands of COBRA-qualifying consumers and provide them with COBRA alternatives at the moment they become eligible for COBRA benefits. This provides these consumers with an opportunity to enroll in individual or family plans and potentially save hundreds to thousands of dollars on COBRA premiums and, at the same time, rewards referring brokers with referral fee income for the life of each policy.
For more information, visit http://healthcompare.com/ or call 888.748.5152.