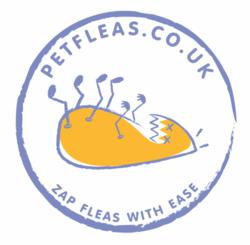 Eliminall joins a large selection of different flea and tick treatments for both cats and dogs at various price points
(PRWEB UK) 6 July 2012
Petfleas.co.uk is delighted to announce that they are Veterinary Medicines Directorate Accredited Internet Retailers. The VMD issues this status to legitimate UK retailers who have the ability to offer professional advice when selling veterinary medicine. It also recognises that all products are stored correctly according to UK law. Petfleas.co.uk are happy to comply with these criteria and to ensure quality, make sure that all staff are Animal Medicines Training and Regulatory Authority (AMTRA) qualified and are therefore able to provide top quality advice.
As well as their new VMD accreditation, Petfleas.co.uk is pleased to welcome a new range for the treatment of fleas and ticks. Pfizer's new Eliminall flea and tick treatment for both cats and dogs contains Fipronil, which is also the main ingredient in market leader, Frontline. Unlike Frontline, however, Eliminall offers a great price range to go with state of the art treatment: peace of mind can be had for a lot less. Managing Director Mark Proctor added the following "Eliminall joins a large selection of different flea and tick treatments for both cats and dogs at various price points, giving the customer a choice when it comes to their pet's health."
As well as flea and tick treatments, Pet Fleas UK also stocks treatments for many other problems. Worm medication is available for many varieties of pets from rabbits to horses, while there are also treatments for joints, eye and ear problems, digestive and dental issues and many others. Veterinary diet foods are also available for both cats and dogs from two trusted producers in Royal Canin and Hills.
Petfleas.co.uk recognises the need for professional advice, leading to every staff member being AMTRA qualified, while the VMD accreditation provides peace of mind. As it can be difficult to judge whether an online retailer is storing their products in the manner specified by UK law, the VMD's accredited retailer logo links straight to a page to check whether the retailer is accredited and can supply medicine that will help and not harm your pet.
With cats especially prone to fleas, ensuring the best treatment is a must, so Petfleas.co.uk is pleased to be able to offer the best advice. Whether a cat, dog, horse, bird or rabbit, it is essential that they get the correct treatment and the correct diet, so getting the correct advice is a must.
About PetFleas
Petfleas.co.uk is the online arm of the Beeston Animal Health Store located in Cheshire. Since 2005 they have run an online store selling top quality pet health products. As part of their commitment to quality, they ensure that all staff are AMTRA qualified, providing their accreditation for customers to check.
Petfleas.co.uk stocks all the top healthcare products for cats, dogs and other pets, from the market leaders to new comers to the market, offering a choice for customers.