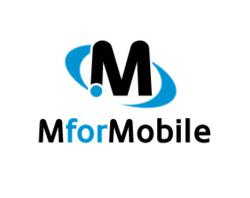 "An essential piece of reading ahead of the USA's biggest Mobile-Retail show!", Helen Raff, General Manager, M for Mobile
London, UK (PRWEB) July 05, 2012
The international companies and organizations that participate in the research for the smartbrief include: Holition; the Mobile Marketing Association; Apache Solutions; Blue Juice; Virgin Holidays – who spoke about augmented reality; 2Ergo; Telefonica Germany; Narian Technologies; Proxama; Smartex; and Blue Bite who talked about NFC, RFID and some provided their views of augmented reality too.
For more information click here: http://www.mformobile.com/retailusa/content4.php?utm_source=PRWeb&utm_medium=Press%2BRelease&utm_content=Whitepaper%2B&utm_campaign=Retail%2BUSA%2B
As well as having an Executive Summary, an introduction and conclusion, the smartbrief is broken down into the following chapters:
1. Going Beyond Inventory Management: Using RFID For Marketing
2. NFC To Drive Marketing and Loyalty - Not Just Payments
3. Making Augmented Reality Real to Consumers
4. Price Comparison at Sainsbury's
Among the retail brands mentioned in the smartbrief, or whom took part in an interview, are Virgin Holidays, Sainsbury's, CineWorld, Orange, Vox Cinema, and Tesco.
The smartbrief is invaluable for anyone wishing to know more about the opportunities that NFC, AR, RFID and other technologies offer. The chapters allow us to consider closely scrutinise how these technologies can maximize the benefits that they offer customers and retailers alike. What's more is that they are proven technologies that work in real-life commercial practice.
To learn more about M for Mobile.com, the smartbrief and forthcoming conferences like Mobile Engagement in Retail, being held in September 13-14 in Denver, click here: http://www.mformobile.com/retailusa/
Contact:
Helen Raff
General Manager
M for Mobile (Formerly NFC Insight & TheWhereBusiness)
Tel: +44 (0) 207 375 7582 - UK
Toll Free: +1 800 814 3459 ext. 7582
helen(at)mformobile(dot)com
About M for Mobile:
M for Mobile publishes news and events for those involved in the mobile industry, primarily mobile technology. Through high-end B2B conferences, we connect people across the industry, provide market leading intelligence and enable companies to capitalise on emerging business opportunities in location-based services, tracking, NFC, mobile advertising and mobile payments and much more.