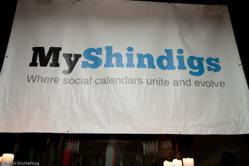 MyShindigs.com is one social networking website that encourages entrepreneurial endeavours, networking of individuals and groups, all with the common goal of expanding and evolving one's social calendars...
Boston, MA (PRWEB) July 10, 2012
While many people enjoy the buzz and the "see and be seen" larger than life parties, often times some of the more memorable parties and events people attend are those thrown by close friends or acquaintances in more intimate settings with smaller groups of people.
Amongst many other things, the recently launched MyShindigs.com is a platform for those that build a career around party and event planning and organizing parties. The website provides all those with a penchant for organizing these parties with the necessary tools and ingredients to throw a successful party or event. People and items such as talented DJs, live musicians, equipment rentals, and venue owners can all be found and connected through the MyShindigs.com website. In today's economy, it makes sense for people and companies to properly budget and execute a given party or event. It is very important to strike up a balance between fun events for the patron while at the same time ensuring that the event does not lose money for the venue owners and party hosts. In addition, this social media website platform allows for the general public to follow those who organize and throw these spectacular parties and to subscribe to their events receiving alerts as the events are created in real time.
Party hosts may be rated by attendees and events may be commented on. Monetizing a party or event is as easy as creating an event invite, adding people in one's MyShindigs friends list and/or entering friend's emails and sharing the event. The website allows entrepreneurial minded event hosts to better plan, manage and broadcast their events ongoing and leverage their databases for maximum results.
Worldwide people are dealing with tougher economic situations. People are looking to take their minds off the hardship of making a living and enjoy periodical moments of leisure. Since launching back in February of this year MyShindigs have helped Hospitality and event venues to provide this escape by hosting very dynamic and outlandish parties. At the same time people enjoy variety, closeness and the simplicity that private parties, house parties, and other smaller scale parties can provide. It is under the idea of variety that MyShindigs.com allows its members to invite themselves into parties of interest based on themes, venues, cover, music, dress code and related variables. While private parties are available only to those invited publicly marked parties are open to all using the platform. Even such things as condominium boards may use the platform to organize events as can municipalities and companies all the way down to the general user.
'We see this as a way of facilitating your own social adventures in your home town or city that you live in or perhaps a new town or city that you happen to be visiting or moving to' say MyShindigs founders Jason Andrews and Matthew Tautt.
There are many party facilitation tools including a resource and jobs area where users may share things like budgeting templates. 'The common goal is to facilitate the planning and execution of bigger and better events in a period of difficult economic times' says Jason and Matthew.
What better way to divert one's attention from the day to day work grind and the ongoing slow economic recovery than hosting, attending, or participating in a party or event. MyShindigs is one social networking website that encourages entrepreneurial endeavours, the interaction and networking of individuals and groups, all with the common goal of expanding and evolving one's social calendars.
About MyShindigs
MyShindigs is a social networking platform that specializes in allowing members to plan, organize, manage and promote their public, private and company events and parties. MyShindigs allows users to search out, share, follow and join each other's events and parties of interest to expand their social calendar throughout their lives. For more information, visit http://www.myshindigs.com.