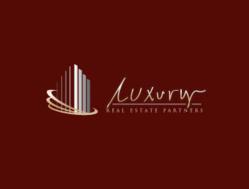 Las Vegas, NV (PRWEB) July 06, 2012
Luxury Real Estate Partners announced today condo buyers searching for a luxury condominium at Allure in Las Vegas' CityCenter can now find all the resources they need on a single website: MyLVCondoSales.com.
According to Luxury Real Estate Partners President Anthony Phillips, the MyLVCondoSales.com website offers Las Vegas condo buyers a host of online tools to make a more informed decision on a high-rise condo purchase in Las Vegas.
"MyLVCondoSales.com really is a one-stop source for just about everything a buyer needs to quickly get started on a search for a Las Vegas Condo," said Mr. Phillips. "From the latest listings, property descriptions, market reports, investment analysis, photos, maps and even social media functions, MyLVCondoSales.com makes finding the perfect Las Vegas condo quick and easy with just a few clicks."
The MyLVCondoSales.com website is a high-tech extension of Luxury Real Estate Partners' highly successful approach to matching luxury properties to discerning buyers through state-of-the-art tools as well as the team's highly personalized service.
Web visitors to MyLVCondoSales.com will find accurate and detailed information on every available high-rise condo in Las Vegas with listings that are updated daily, and include photographs and often high-definition video that beautifully showcases each condo.
Luxury Real Estate Partners recently made the search for Las Vegas condos even faster and easier for prospective buyers who prefer browsing for Las Vegas condos on their mobile devices. Thanks to a new partnership with Smarter Agent, a free app is available for download which provides additional features for smartphone users to narrow their search to a specific price range, property type, number of bedrooms and bathrooms, and other user-defined qualifiers. More information on how to download the Smarter Agent Real Estate app can be found on MyLVCondoSales.com, or the app can be downloaded directly from the Apple, Android, Blackberry and Palm app stores.
About Luxury Real Estate Partners
Luxury Real Estate Partners is a full service, real estate-focused marketing company that develops and deploys highly personalized, strategic advertising programs for its real estate partners. With a holistic approach to brand enhancement, data analytics, and cross-channel delivery, Luxury Real Estate Partners' innovative marketing solutions have achieved dynamic results and delivered unprecedented return on investment for its invitation-only real estate partners. For more information about Luxury Real Estate Partners, contact Anthony Phillips at anthony(at)mylvcondosales(dot)com or visit http://www.luxuryrealestatepartners.com
Real Estate companies interested in teaming up with Luxury Real Estate Partners to enhance their online presence can find out more about the company by visiting LuxuryRealEstatePartners.com.