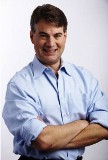 I am still hesitant to say that real estate professionals can count on buyers obtaining traditional bank mortgages in this current economy
Austin, TX (PRWEB) July 06, 2012
There have been many reports in the media lately about a positive change in the housing market. Most recently, the Commerce Department released real estate statistics stating that new home starts are up and housing sales have risen in almost every real estate market in the US. After years of false alarms, has the housing market finally beginning its recovery, or is the celebrations premature?
Phill Grove, the creator of the Assignment of Mortgage Payments System, the first post bubble real estate strategy, agrees that while some statistics from the Commerce Department are positive, he isn't so sure that the housing market has corrected itself just yet.
"Sure there have been some positive signs in the past few months," says Mr. Grove, owner of Hippie Hollow Homes and Love American Homes in Austin, Texas. "But there are still some disturbing trends that cannot be ignored. There is still more than $1.2 trillion dollars of negative equity in the housing market. And banks still aren't lending to homeowners. Until bank start writing more mortgages, the housing market will still be on shaky ground."
FHA foreclosure starts spiked an incredible 73 percent during April, according to Lender Processing Services, and this increase is alarming because many of these homes have been purchased since the bubble burst in 2008.
"I am still hesitant to say that real estate professionals can count on buyers obtaining traditional bank mortgages in this current economy," continues Mr. Grove. "Therefore, real estate professionals should seek out other exit strategies, such as owner financing and wrap around mortgages, until banks start lending again.
About Phill Grove: Phill Grove is a real estate investor in Austin, Texas, who has successfully participated in more than 1,200 real estate transactions since 2003 using a variety of real estate strategies. His belief is that real estate professionals should understand multiple strategies on buying and selling houses and use only the strategies that the market dictates to solve the problems facing those in the market. For more information on the housing market, visit Phill Grove's Official Blog Site.