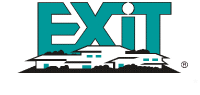 Toronto, Ontario (PRWEB) July 06, 2012
Exciting opportunities to utilize personal talents and impact sustainable development await Aboriginal and Native American students who are ready to enter the real estate market. Exit Realty of Toronto energetically supports increased indigenous participation in this field with an annual bursary of $2,000. Aboriginal and Native American students, of 24 years of age or less, participating in Real Estate Studies for their post secondary education are cordially invited to visit Exit Realty's website to obtain and submit the bursary application form by September 15th, 2012. Please go to real estate license to learn more about this opportunity.
Exit Realty owner, Gregory D'Atri, has been actively involved in the Toronto real estate market for more than 30 years. Mr. D'Atri stated,
"Participation in the real estate market, ownership of investment real estate and land development are synonymous with stability, personal net worth, the creation of employment and community well-being. My goal is to support enhanced participation by Aboriginal and Native American community members in the real estate market. A positive outcome of this will be empowering them to assist other tribal members in achieving home ownership."
Exit Realty believes that a lack of sound environmental planning and dynamic options for sustainable development has, in the past, held the real estate market back from reaching its full potentials. Exit Realty is convinced that increased participation by Aboriginal and Native American real estate professionals who bring special skills and respect for heritage to their work will build a better future for North America. Mr. D'Atri's firm places a high priority on environmental consciousness in real estate development and this annual bursary represents a heartfelt effort to make it easier for indigenous students to gain the education they need to become powerful participants in tomorrow's real estate market.
Exit Realty is a leading resource for buying, selling and brokering real estate in Toronto. With international involvement in projects like corporate-sponsored Habitat Homes and internal programs like individual real estate coaching, creates a vibrant atmosphere of genuine support and inspiration for real estate sales representatives.
To obtain an application for the bursary award and complete submission details, applicants must visit the Exit Realty website and apply by September 15th, 2012.
Exit Realty
Owner, Gregory D'Atri
http://www.realestatelicense.ca
Phone: 416-259-1147
Email: awards(at)exitrealtyadvisors(dot)ca