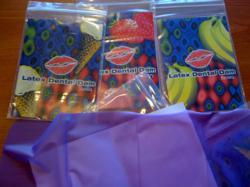 Love yourself. Love your life.
Wexford, PA (PRWEB) July 05, 2012
Over the past few months, My Pure Pleasure conducted a poll of what women and men wanted to learn about in an upcoming national webinar hosted by Karie Evans, the Director of Health Education for My Pure Pleasure. Karie, who is a Certified Health Education Specialist and a Registered Nurse, was a little surprised to find out that 78% of the answers were "safe sex". However, the shocking fact...80% of the total of women and men surveyed were married. Other answers included: 15% wanted to know how to use sex toys properly and the remaining 7% wanted to know more about body issues such as menopause and how medication can affect your sex life.
After a discussion amongst the executives of My Pure Pleasure, they concluded that their survey results are partly related to the rising number of extramarital affairs.
An average of survey results over the past 10 years, show that approximately 44% of married adults have had one-night extramarital sex and 22% have had an affair. Additionally, 30% have fantasized about extramarital sex.
Tammy J. Gellner, Founder and President of My Pure Pleasure states that "With the outstanding number of dating websites that promote discrete affairs, it should be no surprise that more and more married people are concerned with their sexual health".
Before the mid-1980s, safe sex practices were something that was rarely discussed with the exception of health and sex education in school classrooms. Safe sex practices became more prominent in the late 1980s as a result of the AIDS epidemic. Now, promoting safe sex is one of the aims of most all sex education.
My Pure Pleasure is proud to educate individuals about safe sex, along with carrying items to help keep individuals safe. Available at their adult in-home parties and on their website in the "Play Safely" category under "Shop Online", My Pure Pleasure carries Condoms, Dental Dam, Toy Cleaner with the antibacterial and antifungal agent Triclosan, and for safe toy storage, the Sugar Sak with Bioshield 75 protection.
My Pure Pleasure will be announcing their webinar details the week of July 9, 2012. The specifics will be on the My Pure Pleasure "Events" page and on the My Pure Pleasure Facebook page.
About My Pure Pleasure
"Our ultimate goal is to increase confidence, self-esteem, and sexual awareness in women, men, and couples through our in-home parties which are designed to Empower, Entertain, and Educate."
Founded in 2010 by Tammy J. Gellner, My Pure Pleasure is quickly becoming one of the nation's leading direct sales companies specializing in romance enhancement products. Through their unique in-home party format, independent sales Consultants provide tasteful presentations of the finest in bath, body, and bedroom accessories. With an extensive selection of over 1,000 items, My Pure Pleasure offers something for everyone and ensures that each item is body safe and female friendly.
My Pure Pleasure Consultants have the unique opportunity to own and manage their own business and prosper from unlimited income. Offering an innovative compensation plan, financially rewarding incentives, free company paid hostess rewards and more, My Pure Pleasure empowers each of their Consultants to live an extraordinary life, both personally and professionally and helps them to design their own "ideal life".