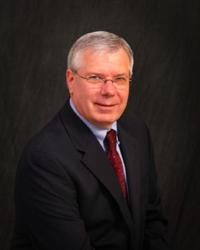 Deland, FL (PRWEB) July 05, 2012
Kingspan Insulated Panels North America, a global manufacturer of insulated metal panels for building construction, has announced that their Director of Environment & Sustainability, Paul Bertram Jr., FCSI, CDT, LEED AP will speak on the topic of Environmental Product Declarations (EPDs) for building construction materials at the Construction Industry Institute (CII) Annual Conference, Building Global Leadership, in Baltimore, July 23-25.
The Construction Industry Institute, based at The University of Texas at Austin, is a consortium of more than 100 leading owner, engineering-contractor, and supplier firms from both the public and private arenas. These organizations have joined together to enhance the business effectiveness and sustainability of the capital facility life cycle through CII research, related initiatives, and industry alliances. A learning organization with a wealth of knowledge and information, CII is unique in the engineering and construction industry.
Kingspan is also unique. As a leader in transparency in product manufacturing – Kingspan was the first manufacturer of insulated metal panel systems to develop a UL-certified, ISO-compliant EPD – Kingspan and Bertram are well suited to provide insight on the topic. Bertram is speaking on the topic Material Life-Cycle Assessment and Environmental Product Declarations, and how the two will impact product evaluations and specifications surrounding EPDs including: goals of an EPD, cradle-to-grave life cycle impact assessment, global warming potential, and the like.
As Director of Environment & Sustainability, Bertram is responsible for the company's environmental and energy-efficiency strategies. Bertram also supports Kingspan's High-Performance Building initiatives, including the EnvelopeFirst™ approach to energy efficiency and Path to NetZero solutions, by serving on BETEC, the Building Enclosure Technology Environmental Council of the National Institute of Building Sciences (NIBS). He also contributes to the Kingspan global mandate to make all its facilities net-zero energy buildings by 2020.
Additionally, Bertram coordinates Kingspan's life-cycle analysis (LCA) and sustainability reporting efforts for five North American manufacturing locations and offices. Bertram is a Fellow and immediate past President of the Construction Specifications Institute (CSI).
CII 2012: Construction Industry Showcase
The CII Annual Conference is one of the premiere events of the construction industry. Presentations on research findings, implementation case studies, and industry trends are highlighted, and several featured speakers make the conference programs wide-ranging. An invitation is extended to member organization representatives currently active on CII working groups, special invitees of the CII Board of Advisors, and representatives of companies seriously investigating CII membership.
CII is a leader in the construction industry, according to the group, creating and implementing research-based knowledge that measurably improves the effectiveness and sustainability of capital facilities delivery. The increased business success that CII member organizations experience enables these participating industry leaders to make breakthroughs in the life cycle value of capital facilities.
CII creates global, competitive, and market advantages for its members through its research-based, member-driven creation of knowledge and CII Best Practices. The institute's ability to disseminate this knowledge and assess its implementation gives members a decisive industry edge. Employees of CII member organizations cooperatively engage with leading academics to generate CII knowledge; this unprecedented partnering of industry and academia creates the perfect forum for identifying the most significant opportunities for industry improvement. These industry participants and academics also benefit from the professional development and career advancement this collaborative effort provides. For more information on CII, visit http://www.construction-institute.org.
To learn more about Kingspan and the company's line of innovative, products, visit the company at http://www.kingspanpanels.us. ###
For interviews and images, contact Chris Sullivan at (914) 462-2096 or chris(at)ccsullivan(dot)com.
Follow Kingspan Facebook and on Twitter: @KingspanIMP or click here.
About Kingspan Insulated Panels North America
Based in Deland, Florida, Kingspan Insulated Panels North America is a global leader in the manufacturing of insulated metal panels, providing unsurpassed service to U.S. and Canadian markets as well as export destinations. The company has five North American production locations: Deland, Fla., Modesto, Calif., Columbus, Ohio, Caledon, Ont. and Langley, B.C. Kingspan insulated panels are manufactured as a single component system with high R-value, unsurpassed airtightness and superior moisture control suitable for new and retrofit buildings. As the most energy-efficient, cost-effective building envelope solutions, insulated metal panels are at the forefront of sustainability. Kingspan insulated metal panels are a significant first step to achieving net-zero energy building and consistently contribute to U.S. Green Building Council (USGBC) Leadership in Energy and Environmental Design (LEED®) credits and overall certification. Kingspan Insulated Panels serves the architectural, commercial/industrial, cold storage and food processing markets, and is committed to delivering the most advanced building products on the market. For more information, visit http://www.KingspanPanels.us and http://www.kingspanpanels.ca.