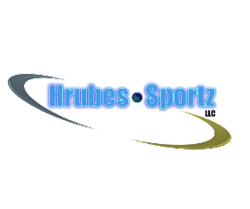 Metairie, LA (PRWEB) July 07, 2012
Hrubes Sportz appreciates why Louisiana is called "Sportsman's Paradise." They already offer their customers low cost and high quality sporting goods. By providing a diverse amount of sporting gear and other related products, the goal of Hrubes Sportz is to be the premier website for sports fans. Customers can find products in many different categories from the convenience of their home or office.
Hrubes Sportz has every sports enthusiast across the United States in mind. They offer fan gear for all NFL, NBA, and MLB teams. One of the customer favorites in fan gear is the team watch. From golfing to sun glasses and sporting apparel Hrubes Sportz has it all.
Categories Offered:
•Apparel •Fitness •Fan Gear •Headwear •Outdoors •Watches
Brand Names:
•Adidas Golf •Callaway Golf •Garmin •Hummingbird •Lowrance •Lucien Picard •Kenneth Cole •Nautica
The ecommerce website of Hrubes Sportz is open 24/7. The shipping is quickly handled and normally returns are not a problem. The inventory is kept up to date for the convenience of online ordering.