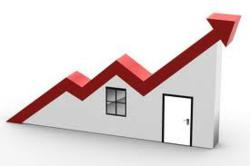 We are not the only ones talking about the impact. Although we have already proposed a better solution to Mr. Flaherty, the imposition of these rules now seem inevitable
Toronto, Ontario (PRWEB) July 05, 2012
Canada's housing market has remained red hot for a long time and this January mortgage rates hit their historical low. At 2.99%, it was speculated that the interest rates cannot go any lower. With the new mortgage rules announced by Finance Minister Mr. Flaherty, all these speculations will soon turn true. While the new policy will largely limit Canadian homebuyers' ability to own a home, Syndicate Mortgages (SMI), one of the prestigious mortgage brokers offers all the support and resources to find the best deal.
Since its foundation, Syndicate Mortgages has built a strong relationship with numerous lending institutions all across the country. With the help of its associates, the company is able to offer the best financing options to their clients. Adding value to their services, SMI has established a user–friendly website that serves as a complete and comprehensive resource for Canadians looking for appropriate mortgage options.
Explaining how the website can prove extremely helpful in finding best mortgage rates in Canada, the spokesperson for Syndicate Mortgages said, "If you want to cut a better deal you will need plenty of knowledge and appropriate tools first. Our website offers the best of both worlds. You can use tools like mortgage calculator and rate advisor, and also benefit from our regularly updated news and information resource."
Other than bringing a resourceful website, SMI has always supported Canadian homebuyers and the housing industry by voicing its opinion against policies that may stutter the growth. The currently introduced policies are currently one of the hottest topics of debate on this subject matter. According to the spokesperson for Syndicate Mortgages, mortgage rates will eventually increase and a huge percentage of new buyers won't be able to finance their homes.
"We are not the only ones talking about the impact. Although we have already proposed a better solution to Mr. Flaherty, the imposition of these rules now seem inevitable," added the spokesperson. However, the spokesperson stressed that it is still possible for buyers to acquire better rates before it actually gets late.
While the policymakers don't seem to be bothered by concerns raised by SMI and other perceptive lenders, SMI encourages buyers to take action before the rates actually start to soar. Keeping the procedure short and simple, SMI provides a complete and free mortgage analysis. The results are derived from mortgage rates offered by more than seventy lenders. "We want to make sure that no time is wasted and more people are able to take advantage of the time that is left," the spokesperson said.
Other than providing useful information and tools, SMI also keeps the website updated with the current mortgage rates and changing trends. However, the website is not only targeted towards new buyers. There are plenty of tools and resources for homeowners who are looking for appropriate mortgage renewal and refinancing options.
For more information on how Syndicate Mortgages can help you find the best mortgage rates in Canada, please visit the website http://www.syndicatemortgages.com/
About Syndicate Mortgages Inc.
Syndicate Mortgages Inc. is one of the leading Canadian mortgage brokerage firms. Founded in 2008 in Ontario, the company specializes in residential, commercial and construction financing across Canada. With years of experience and expertise in the mortgage industry, and access to an array of lending institutions across Canada, Syndicate is known for finding the best mortgage rates for their customers. Syndicate has branch locations across Canada.