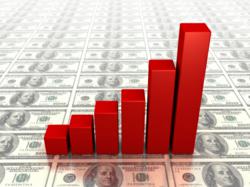 In the last few decades, the U.S. monetary policy has gone away from this cycle of growth. Manufacturing left this country, substituting these good-paying jobs with low-paying jobs.
New York, NY (PRWEB) July 07, 2012
In a recent Investment Contrarians article, editor Danny Esposito argues the reason why America was so successful in the twentieth century and the envy of many nations was because it provided opportunity for those who wanted to make money and succeed. Esposito commented that the recipe for strong GDP growth was taking savings and investing it, then growing that through profit, which then fed into a greater amount of savings (capital).
"A company borrowed money or invested savings that it had into capital projects and earned an even greater return on that investment or debt," explains Esposito. "This increased the wealth of that company, which is reinvested back into the economy, leading to strong GDP growth and job creation. Monetary policy never impeded this process; it fostered it."
In the last few decades, the U.S. monetary policy has gone away from this cycle of growth. Manufacturing left this country, substituting these good-paying jobs with low-paying jobs. By lowering interest rates and allowing people to borrow the money they weren't earning, people were made to feel wealthier, notes Esposito.
The cycle in the last few decades has been credit creation, which feeds into consumption, which leads to strong GDP growth. In Esposito's opinion, the problem with this monetary policy is that it takes an ever-growing amount of debt to feed consumption so that GDP growth can continue.
Like with a household, monetary policy encourages savings and investment, which leads to greater investment, greater returns, and stronger GDP growth; this is the way in which true wealth is created.
People need to stop spending and start saving. People need monetary policy to raise interest rates so that savers can earn money. Yes, GDP growth will be weak, but as Esposito argues, households need to reduce their debt and save.
"In time, savings will lead to investment and restart the true engine of GDP growth. The transition will be painful, but the path of printing money to take on more debt in order to keep GDP growth at a certain level is unsustainable," concludes Esposito.
To see the full article and to get a real contrarian perspective on investing and the economy, visit Investment Contrarians at http://www.investmentcontrarians.com.
Investment Contrarians is a daily financial e-letter dedicated to helping investors make money by going against the "herd mentality."
The editors of Investment Contrarians believe the stock market and the economy have been propped up since 2009 by artificially low interest rates, never-ending government borrowing and an unprecedented expansion of our money supply. The "official" unemployment numbers do not reflect people who have given up looking for work and are thus skewed. They believe the "official" inflation numbers are also not reflective of today's reality of rising prices.
After a 25- to 30-year down cycle in interest rates, the Investment Contrarians editors expect rapid inflation caused by huge government debt and money printing will eventually start us on a new cycle of rising interest rates.
Investment Contrarians provides unbiased research. They are independent analysts who love to research and comment on the economy and investing. The e-newsletter's parent company, Lombardi Publishing Corporation, has been in business since 1986. Combined, their economists and analysts have over 100 years of investment experience.
Find out where Investment Contrarians editors see the risks and opportunities for investors in 2012 at http://www.investmentcontrarians.com.