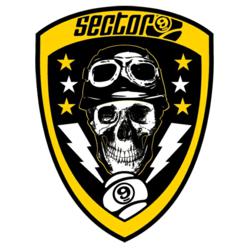 I can't wait to pick up one of these decks. They are gonna be sweet! And no one can beat Pure's Prices either on these boards!
Annapolis, MD (PRWEB) July 05, 2012
As all the local skaters in the Annapolis, Maryland area know, Pure Board Shop has the best selection of longboards and longboard equipment out of any of the local shops. Pure prides itself in this, however they realize they can never stop expanding their inventory. This is why Pure is now carrying the 2012 Sector 9 Downhill Division decks. Many will recognize the some of the boards, but there are a few that are brand new for this year. For instance, the Tiffany is a brand new race deck designed by World Champion Scott "Scoot" Smith.It features CNC wheel wells compatible with adjustable truck mounting patterns, 5/8th inch drop behind front truck placement to create a pocket to lock in your foot allowing the rider to keep their footing stable and apply extra weight towards the nose to increase stability and mellow W concave in back of board for complete board feel and control. Another brand new model for this year is the Daisy. Its narrower shape with little taper combined with rocker makes for an excellent downhill board suitable for technical runs.
Sector 9 is often viewed as an entry level brand for kids and people just looking to cruise. This kind of thinking simply isn't true. While sector9 does make cruiser and entry level boards, their top of the line boards are just that. Top of the line. They have been a huge competitor in the Downhill Industry for years and promise to continue innovating and making boards suitable for every rider.
Pure's customers extend far beyond their Annapolis location. Pure prides itself on making customer service its number one priority, with product knowledge and having the right product mix a close second. The store and the website feature an ever growing brand inventory such as Nike SB, Nike Snowboarding, Adidas skateboarding, Vans, Diamond, HUF, LRG, RVCA and The Hundreds. The shop also prides itself on having the largest variety of longboard equipment in the area; with brands like LandYachtz, Rayne, Caliber, Cult Wheels, Abec11 and many more. Pure puts on monthly skateboard jams/events in their local skateboard park as well as sponsors many longboard slide jams in the DC Metro Area.
Contact Pure at 410-267-7669 or visit them on the web at pureboardshop.com