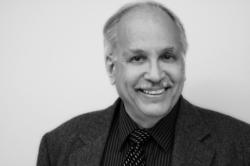 San Francisco, CA (PRWEB) July 05, 2012
The presidential drama at the University of Virginia wasn't unique, and it's set to play out at universities across the country.
That's according to Saybrook University President Mark Schulman, who says that as the culture gap between the educational and business establishments widens, the bridges between them have failed to keep up.
Businesses, Schulman writes for the Huffington Post, consider long-held academic principles like shared governance to be "bizarre rituals," instead of "solid enterprises."
These pressures are eroding the possibilities for a President to coach all parties on divergent truths and instill among all parties respectful understanding of both cultures: academe and the Board.
Since it is traditionally the role of college presidents to manage these escalating tensions, Schulman suggests, it is increasingly likely that these conflicts will emerge at exactly the point they did in the University of Virginia – over who the president is and how much effort she makes to work with a university's many different communities.
This is why, Schulman suggests, there is an unprecedented level of media interest in what were formerly arcane matters of academic governance – and why the University of Virginia's conflict is only the tip of the iceberg.
Located in San Francisco, California and Seattle, Washington, Saybrook University is the world's premier institution for humanistic scholarship and research. Saybrook offers advanced degrees in psychology, mind-body medicine, organizational systems, leadership, and human science. For 40 years, Saybrook has empowered students to find their life's work and achieve their full potential. Saybrook's programs are deeply rooted in the humanistic tradition and a commitment to help students develop as whole people – mind, body, and spirit. Saybrook University is accredited by the Western Association of Schools and Colleges (WASC).