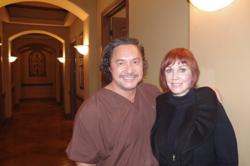 Permanent makeup is for the woman who wants to really enjoy the land of the free for years to come
Scottsdale, AZ (PRWEB) July 05, 2012
Americans enjoy freedoms other parts of the world envy. And they just finished celebrating them in 4th of July festivities across the country. But with American women, freedom definitely has its limits. They're locked into the hassle of making makeup a big part of their busy lifestyle.
"Today more than ever American women seem to have a love-hate relationship with makeup," states leading permanent makeup expert Sally Hayes. "They love how it helps them to look and feel more beautiful and confident, but they hate how much time and effort it requires applying in the morning, re-applying throughout the day, and then removing at night."
Cosmetic doctors are seeing the stress of beauty getting under the skin of patients nationwide. The increased pressure to have a nice personal appearance has grown niche industries such as dermal fillers, liposuction, plastic surgery, permanent cosmetics, and others into multi-million dollar markets. "It's gone way beyond vanity," admits Julio L. Garcia, M.D. plastic surgeon and anti-aging specialist in Las Vegas, NV. "Women today aren't being vain. They feel like they have no choice but to look their best because they are judged on their appearance all day long. It is so much weighing on women's minds that I spend a great deal of time trying to talk patients out of cosmetic surgery procedures they don't need to have right away."
One cosmetic procedure Garcia recommends for the image conscious woman in need of a break is permanent makeup. "When done by an expert," he says, "cosmetic tattooing options such as permanent eyebrows or permanent eyeliner give a woman a long lasting enhancement of her natural features and a stress-free but flexible solution for managing them."
Alesia Saboeiro, M.D., one of New York City's few board-certified female plastic surgeons agrees with Garcia. Thus, Tribeca Plastic Surgery in Lower Manhattan now promotes permanent makeup for women with active lifestyles seeking a time and effort saving solution for their appearance. "It makes the typical day's multi-tasking that much easier for women," says Saboeiro. "And it compliments most other cosmetic procedures we offer."
Hayes, who has permanent makeup offices in both Las Vegas and New York, says now that another round of holiday hot dogs have been eaten and 4th of July firework shows ended, it is the perfect time for American women to focus on finally declaring their cosmetic independence. "Permanent makeup is for the woman who wants to really enjoy the land of the free for years to come," says Hayes. "And it's not just for the home of the brave because they're not painful procedures like body art tattoos. I see women every day who love their newfound freedom from makeup and wish they'd only gotten permanent makeup sooner."
About Sally Hayes Permanent Makeup
Sally Hayes is widely considered the premiere permanent makeup expert artist. She is referred and endorsed by many of the top cosmetic surgeons from coast to coast, and has performed tens of thousands of procedures as a full-time permanent makeup artist since 1988. Her popular website is seen as the leading online authority regarding permanent makeup.
For more information, visit http://www.permanentmakeup.com.