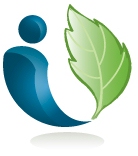 "By sharing on Pinterest we are pinning our readers stories to a global community bulletin board.
(PRWEB) July 05, 2012
LivingSenior.com has expanded their social media reach to offer senior living inspirations, stories and information on Pinterest. This expansion will offer links to infographics, services and all things pertaining to senior living and the Baby Boomer generation.
"Social media and reaching a growing number of Baby Boomers has always been an important aspect of the LivingSenior.com site. This expansion with Pinterest means that we can reach more people on a personal level through inspirational articles, images, infographics, stories and blogs. By sharing on Pinterest we are pinning our readers stories to a global community bulletin board." This statement came from James Connolly, marketing manager of LivingSenior.com.
The expansion comes on the heels of other social expansions headed up by the sites marketing department. Recently, the site saw a 238% reader increase and that is due in part to advancements in their social marketing accomplishments. "Our social media manager, Megan Coogle, is heading up a majority of the sites social linking, postings and content management. The push to add new content and expand that content to visual links, such as YouTube, has paid off. Her efforts along with the efforts of our writing staff, marketing staff and editing staff brought the increase in readers and we continue to see that increase daily," says Mr. Connolly.
The expansion to Pinterest has already occurred but has been moving slowly over the past few weeks to make way for bigger expansions. The LivingSenior.com expansion to Pinterest will be taking full shape this week with infographics and article pins designed to help readers understand what they are facing financially with assisted living communities, their options, and how to bring it all together to find the perfect senior community for them.
For more information about LivingSenior on Pinterest visit the LivingSenior website or follow their updates on Twitter @LivingSenior.