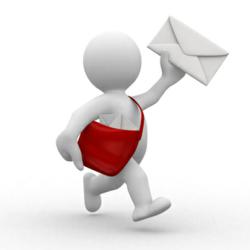 If anything can be taken from these particular research reports then it's the principle of sticking to the basics of marketing can still see exceptional results.
(PRWEB) July 06, 2012
According to the Annual response rate report from the Direct Marketing Association Direct Mail is still the number one method of marketing for response, but email has the highest Return On Investment. In their report the Direct Marketing Association shared that the average ROI for email marketing is 28.5% compared to Direct Mail, which is 7%.
Surprisingly this report, which was published in June, got very little media fan fare, with htbit.ly/KVaaIe [less than 1000 media __title__ ] mentions of the report. Now this may not seem like a small amount of coverage, but when you compare that to Facebook's Advertising coverage during that time, it is. During the same 1 month period Facebook had over 146 Million mentions about their advertising program.
Now small business owners and even fortune 500 companies need to be careful that they don't get caught up in the media frenzy around social networks. While Facebook is the most visited site in the world, marketers need to carefully consider all avenues to sales not just focus on the latest trend.
Especially when you consider all the media reports about social media and it's lack of investment return. It would be astute for business owners and marketers to keep their marketing plan vision open and directed towards the strongest ROI.
In an article on iMedia Connection Charles Nicholls adds weight to the email marketing ROI discussion by sharing statistics that show for ecommerce based websites the best ROI is email retargeting.
Essentially email retargeting is the process of email marketing to leads that fail to complete their shopping cart order. They add products to their cart and reach checkout without actually completing checkout.
The marketers surveyed in Charles Nicholls study marked retargeting via shopping cart abandonment emails was their number one priority. The point that Charles, the Direct Marketing Association and many other analysts are portraying with their research is that the basics still work.
Consider for a moment that Direct Mail, still one of the oldest forms of advertising, gets the highest response rate. This is encouraging news for small business owners who wish to start an online presence without getting lost in the noise of social media.
Alisa the Marketing Assistant Of Cheap Website Designs Said "If anything can be taken from these particular research reports then it's the principle of sticking to the basics of marketing can still see exceptional results. It's not necessary to grab hold of the latest trends and engage only in those marketing aspects."