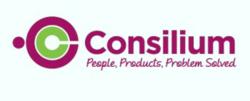 At Circle, we are transforming the way we deliver repairs, so we can offer our customers a better service at a better price
(PRWEB UK) 9 July 2012
Circle, one of the largest housing groups in the UK, has chosen to merge four of its existing in-house Direct Labour Organisations into one single delivery arm for the business, as part of its new repairs and maintenance strategy. This new team will be able to work efficiently and productively using solutions from Consilium, including TotalMobile™ and TotalRepairs.
Up to 200 Housing Repairs and Maintenance Operatives will soon be using TotalMobile™ from Consilium, a solution that replaces paperwork to cut costs and maximise productivity. Back Office staff will use the TotalRepairs management system to efficiently manage jobs from entry to completion, track the costs incurred, schedule jobs efficiently, manage stock effectively and handle financial transactions. The team will also be benefiting from Consilium's E-trading, Sub-contractors Web Access Portal and the TotalView dashboard which gives effective access to information and reports on productivity, workload and staff activity.
Circle elected to work with Consilium because of their ability to provide a complete solution that satisfied their requirements and the flexibility that the solutions provide. Mark Jones, Group Director of DLO at Circle said: "At Circle, we are transforming the way we deliver repairs to our 65,000 homes, so that we can offer our customers a better service at a better price. A key part of this is going to be installing a new mobile working and repairs solution, to cut down travel and admin time and help ensure that operatives can complete jobs on the first visit. Consilium have been appointed to supply their TotalMobile™ and TotalRepairs™ Solution following a competitive tender process – as we get set to go live with our new service."
Consilium were awarded the 5 year £347,520 contract in May 2012 after submitting a tender in March. Implementation of the solutions began in June. Circle could soon be benefiting from the efficiency savings and productivity gains experienced by other Consilium customers such as Aberdeen City Council who save £1.5m annually as well improved service delivery for their customers.
About Consilium
Consilium Technologies have provided efficiency saving IT solutions to Local Government and Housing Associations since 1985. The latest solution, TotalMobile™ is the most advanced mobile working system on the market, running across iOS, BlackBerry, Windows and Android. For more information visit http://www.ctechs.co.uk
About Circle
With 12 partners, and a dedicated team of more than 2,200 staff, Circle (formerly Circle Anglia) manages 63,500 homes, and provides services for around 300,000 people across the UK. Providing general needs, sheltered and supported housing, Circle also has a range of responsive care, support and maintenance services. More information available from http://www.circle.org.uk/corporate/about/