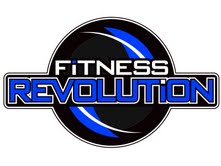 Elizabethtown, KY (PRWEB) July 05, 2012
Fitness Revolution, a fitness franchising organization, will be co-hosting the 1st Annual Athletic Revolution/Fitness Revolution International Convention this July. The event begins July 20th and ends the 22nd in Louisville, Kentucky. It is open only to franchisees of the two companies.
"We are incredibly thrilled to be hosting the first ever convention for these two great fitness franchises," says Fitness Revolution co-owner Nick Berry. "FR has been around for only a little over a year, but that year has been one filled with remarkable growth and franchisee success."
As Berry notes, the event will be geared toward bringing together Fitness Revolution's wide array of fitness franchise owners so that they can share information on how they have been able to establish their franchise chain and achieve success in their local markets.
"We really hope that these fitness franchise owners will see the event as an opportunity to share what works and what doesn't work in their businesses," says Berry's business partner and Fitness Revolution CEO Pat Rigsby. "There has never been a better time to start a personal training franchise, and these Fitness Revolution members have the success to prove it."
Rigsby and Berry promise that the event will feature a number of presentations aimed at teaching these franchise owners about different aspects of owning a business. They will learn everything from how to start their business to how to grow their staff, and even how to expand to multiple locations.
"The key for us is to provide high quality, actionable content so that our franchisees can get out there and make a big difference in people's lives," says Berry.
To that end, the International Convention will also feature an assortment of coaching sessions so that the fitness franchisees and their staff can hone their individual training skills. "We want to teach our franchisees the most up to date methods and best practices in personal training," says Rigsby.
Beyond the tools geared toward helping franchisees grow as trainers and as business owners, Berry promises that the convention will also pause to celebrate the successes of both the franchisees and the company as a whole.
"2011 was our first year offering Fitness Revolution franchises," Berry explains. "In just a short time, we have expanded to over a hundred franchisees in over 40 states. We want to celebrate these remarkable accomplishments, while also turning our attention to what will hopefully be an even more successful future."
The first annual Athletic Revolution/Fitness Revolution International Convention will be held from July 20th to July 22nd at the Brown Hotel in Louisville, Kentucky. The event is open only to franchisees of either the adult fitness franchise chain Fitness Revolution or the youth fitness franchise chain Athletic Revolution.
About Pat Rigsby and Nick Berry: Pat Rigsby and Nick Berry are the co-owners of Fitness Consulting Group, a leading business development consulting firm within the fitness industry.
Fitness Revolution is a member of the Fitness Consulting Group family of companies. Fitness Revolution franchises focus on providing clients with the best fitness coaching available today, using a training staff made up of nationally certified fitness professionals.
To learn more about acquiring a Fitness Revolution franchise, visit: http://www.fitnessrevolutionfranchise.com/franchise/
####