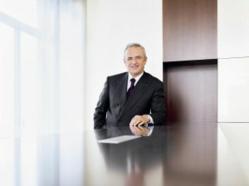 (PRWEB UK) 5 July 2012
Volkswagen and Porsche make holding hands official.
The Volkswagen Group grows.
And how.
Nestling under the wing, now, of the giant VW Group is the sports car maker Porsche.
At one stage Porsche was the predator and VW looked vulnerable but now the tables have been fully turned and Porsche has been integrated into the VW Group as of 01 August 2012 to fully contribute its earnings to the group.
It makes the cars available to business car managers from the group immense – with many benefits for new technology and cost reductions on future company car choices. Here's the current line up of marques:
Volkswagen
Audi
SEAT
Skoda
Bentley
Lamborghini
Porsche
(and should you want a motorbike, Ducatti)
"The unique Porsche brand will now become an integral part of the Volkswagen Group. That is good for Volkswagen, good for Porsche and good for Germany as an industrial location," said Professor Dr Martin Winterkorn, Chairman of Volkswagen's Board of Management.
"Combining their operating business will make Volkswagen and Porsche even stronger – both financially and strategically – going forward. We can now cooperate even more closely and jointly leverage new growth opportunities in the high-margin premium segment through targeted investments in pioneering products and technologies. This will benefit our customers, our employees and our shareholders."
VW has recently introduced the new Up! city car, which has met with great plaudits and will suit an SME small fleet that wants a compact, economical and tax-efficient car for staff.
At the other end of the scale of the business car comparison, Porsche has cars such as its Panamera Diesel which will appeal greatly to small business owners looking for a prestige grand tourer that can still deliver over 40mpg despite its immense performance.
Businesscarmanager.co.uk