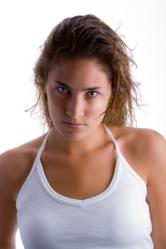 The winning website constantly updates and sources the latest modelling news
London, UK (PRWEB UK) 7 July 2012
A model partnership made in heaven is diet and exercise according to UK Model Agencies.
With more unique visits reported than ever for before, http://www.ukmodelagencies.co.uk have been exercising healthily and researching model diet and celebrate the launch of their new sections this weekend to spur a model on.
'Thinking about exercise can make most of us groan and hide back under the covers when the alarm goes off, but it is an essential part of a model's daily routine,' says Jim. 'It needs to be as important as your beauty regime and your hair care regime. As we age, even for a model, our bodies tend to sag in places we don't want them to an even younger teenage models need to keep themselves in shape. Beginning their model exercise from scratch can be daunting and so we have listed a few hints and tips to help a model get going in our brand-new section of model exercise.'
The winning website constantly updates and sources the latest modelling news, advice for new models and also information for established model careers. They research and relevant articles and publish them for any model visiting the website to read and take note of, as well as listing the UK's largest list of model agents to found online. Each day new stories, gossip and fashion information is uploaded and the website continues to grow and grow.
'The best thing to get out of any type of exercise is fun and enjoyment and obviously, keeping fit and looking good should be the main aim for any model,' says Helen stark, fashion editor for UK Model Agencies. 'The best thing to do is to exercise which you and your then exercise and enthusiasm will go hand-in-hand and the results will show for themselves.' She goes on to explain,' find something that isn't monotonous routine and take on different exercises to maximise the variety and the enjoyment will follow through. Our research has found that if you don't like the gym, you won't go to the gym and that is defeating the object.'
The latest model exercise section opens today, deals with exercise and being enthusiast stick about it, but also it deals with how to get through the pain barrier, and also have to fit in exercise in your very busy modelling, life.
'It's very hard for a model to fit in any type of exercise because some days when they are flitting from casting job to casting job, there are simply not enough hours in the day,' says Jim.' Little things like perhaps working out the route and if you have time maybe to walk briskly instead of catching the tube just a few streets away can make all the difference and get you in the mindset to try and burn calories whenever you can.'
The team at UK Model Agencies pride themselves on giving models all the help and guidance they need, all in one place on their website. They are very proud of their team of experts who have a varied knowledge base and between them cover all aspects of the modelling industry, reporting on the latest model scams, giving out up-to-date casting calls and providing features on all things modelling visit http//http://www.ukmodelagencies.co.uk and keep up-to-date with all the modelling mayhem.