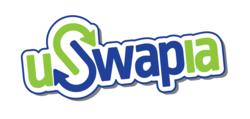 Rehoboth Beach, DE (PRWEB) July 05, 2012
Need a ride to the airport? Want to take Italian lessons? Hoping to learn the guitar? You can accomplish all of these things, and much more, through bartering and trade.
uSwapia.com is a new website to be launched between September and December of this year, that aims to build communities and promote local resource-sharing. "Years ago people traded their skills or possessions for the things that they needed – they did not use money. We're now seeing a renewal of this – a concept coined 'collaborative consumption' in private car rentals, tool libraries, house swapping, cooperative gardening, and cities providing free bicycles. In this tough economy it might be preferable for people to utilize their skills or possessions to get what they need. In doing this, they will meet new neighbors and friends, and collaboratively, help each other out."
uSwapia has been created by Kevin Clark, a University of Notre Dame graduate who currently has an acupuncture practice in Rehoboth Beach, Delaware. When asked about what prompted him to start such an endeavor, Clark stated "people were always coming to me and asking if they could barter for acupuncture treatments. Sometimes it worked out, other times it didn't. I realized that this really is a new trend. More and more people are starting to think outside of the box; outside of the current economic model that says we can only receive those things we can afford with cash. But now, bartering allows individuals and businesses to use their most precious resources – time and knowledge – in order to get what they need or want."
Clark has created a campaign on the crowd-funding site called Indiegogo. He is hoping to raise $10,000 or more to cover the costs of developing the website and hosting the service for the first few months it will be live. People are encouraged to contribute and help support the project. Certain support levels will receive discounted charter memberships to the website. "We're trying to bring back a system of exchange that many people don't realize is a viable option for getting what they need today. But to do this, we need some help from the public. We're hoping that others will be as excited about this idea as we are and donate to the project so that we can accomplish something that we have been working on for a long time now".
The details and a video explaining the concept can be viewed here
Clark can be reached at kevin(at)swapia(dot)com