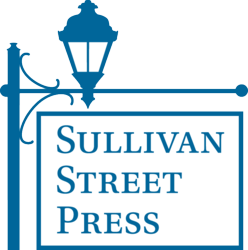 "Listening to what readers have to say about books should be a priority for all publishers," says, Deborah Emin, publisher, Sullivan Street Press.
(PRWEB) July 10, 2012
Video blogging its way across the USA, Sullivan Street Press will be posting on its Facebook page as well as on its website a variety of video blogs about its journey from New York City to Las Vegas with numerous stops along the way.
Publisher Deborah Emin intends to have family, friends and strangers read from the first novel in the Scags Series, Scags at 7, from beginning to end on video. For their participation, even complete strangers will be awarded a free, signed copy of the book for their help in this project.
As a green e-publisher, Sullivan Street Press will be making its way cross country in a Prius, camping gear in the back. This will be a listening tour as much as time for performance. Basing some of the interactions on the former Itinerant Book Show that the press ran for two years, there will be plenty of time to hear what people are reading; what their thoughts about the new e-book technology are; and how readers are making use of it.
The video blogs constitute the performance art of the trip. They will be posted on the company's Facebook page and on its website. A map will be used to show the daily progression of the trip on http://www.sullivanstpress.com. In addition, the Sullivan Street Press Twitter account (@sullivanstpress) will be used to send alerts as to conditions along the planned route.
"This type of road show," the publisher, Deborah Emin says, "is intended to be both a fun project that will be curated and added to the iPad app for the Scags Series, but also be a time to have fun with the many people one meets on the road who have their own ideas about what the book world is all about."
By taking the pulse of the country as they travel through it, the press hopes to forge new relationships with lots of communities. Specifically looking out for those places where the Espresso Book Machine is in place. Now that two volumes in the Scags Series are available in the Print on Demand format, these new relationships will prove fruitful in assessing the viability of this technology as well.
About Sullivan Street Press: Founded 3 years ago, Sullivan Street Press entered the e-publishing domain in order to change the publishing paradigm. It recognized that for both financial and environmental reasons it was necessary to advocate for the rise of the e-book and the technology that makes all things digital possible. Responding to readers' concerns, many of whom aren't yet ready to commit to the e-book revolution, SSP began to have its book published in Print-on-Demand on the Espresso Book Machine at McNally Jackson Books in New York City. Then it reached out to On Demand Books, the parent company of the Espresso Book Machine, to be included in their world wide system of Espresso Book Machines. For more information on all the various ways in which Sullivan Street Press is using new technology to reduce pollution and waste in the publishing process, visit the website: http://www.sullivanstpress.com
You can find Sullivan Street Press here too:
Facebook: http://www.facebook.com/sullivanstpress
Twitter: @sullivanstpress