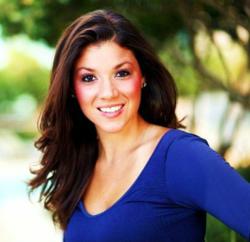 Los Angeles, CA (PRWEB) July 05, 2012
Dynamic entertainment and travel journalist, Dana Damato is taking her talents to one of entertainment's leading sources for news, ICPlaces.com. As an experienced journalist, editor, TV host and content writer, Dana will be reporting weekly on the fashion and entertainment industry's latest and breaking stories. Publishing stories on a weekly basis, Dana will be reaching out to fashion and entertainment professionals to deliver the best stories on the web, which will be viewed by millions on a daily basis. You can view Dana's blog at ICPlaces.com.
As a professional, Dana has worked with several companies writing groundbreaking web content, building their brand and helping grow their business. As a journalist, she has had the experience to travel the country, review 5-star resorts and restaurants, cover fashion shows and interview celebrities. To learn more about Dana and her services, please visit: DanaDamato.com.
IC Places is a Multi Media Entertainment Company that produces "Made for TV" and "New Media" video programs which are watched by millions of people every month on several different platforms. IC Places is a network of 350 city based entertainment websites. This foundation allows IC Places the unique advantage having a built in fan based for the TV and New Media programs it produces.
Each IC Places City website offers a virtual keyhole view of life in each community. Every unique aspect of a city's social, business, and cultural life is available right at each city's IC Places homepage. IC Places provides the entire community a place to talk, do business and get connected. For more information, please visit, ICPlace.com.