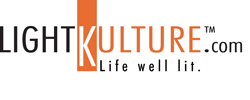 My search for new and innovative lighting brought me to Texas, to the Summer Lighting Market at The Dallas World Trade Center.
New York, NY (PRWEB) July 10, 2012
LightKulture.com a leading distributor of energy efficient, eco-friendly contemporary lighting, is pleased to announce the latest contemporary dimmable LED pendants to hit the US market from Holtkotter. The new SLIGHT 9630/18 pendant from Holtkotter is the newest introduction in the ever expanding line of contemporary, dimmable LED pendants, fixtures, task lamps and swing arm lamps, from this reliable lighting manufacturing company.
"My search for new and innovative lighting brought me to Texas, to the Summer Lighting Market at The Dallas World Trade Center. I noticed many of the same trends I saw in New York, however, at the DMC, the color palette was a softer, noted Susan Inderbinen, President of LightKulture.com. I can see the trend of mixing old and new together in a very classic/retro contemporary way. This time I was looking for more lighting innovation, based on new technology that will fill the needs of our energy conscious, tech savvy clientele. My search lead me to Holtkotter, where I was very impressed with their advancement in dimmable LED lighting for residential and light commercial applications."
For more information, go to -
*Holtkotter at LightKulture.com -http://www.lightkulture.com/m-56-holtkotter.aspx
Holtkotter Expands LED Offerings - LightKulture.com To Carry New Products for Pre-Order
German lighting manufacturer Holtkotter, expands their LED offering to include the new SLIGHT, 27 watt dimmable LED pendant fixture for home or office, now available for pre-order at LightKulture.com
Carried by LightKulture.com, the best in LED technology for the home or office is now available from Holtkotter. The new SLIGHT 27 watt dimmable pendant combines clean lines and energy efficiency. With only 18 CREE LED's this fixture has the equivalent light output of one Osram 100 watt halogen light bulb. The SLIGHT provides 1500 Lumens with a color temperature of 2900 Kelvin.
At Holtkotter a light fixture is not only a decorative accessory, but it is foremost a functional product. Their intellectual heritage comes from the Bauhaus school school of thought. To make light into a beautiful form using precious metals and workmanship is a trademark of the Bauhaus school of Germany, founded in the arts and crafts movement in various European countries as well as here in the US. A form becomes truly beautiful when it is reduced to it's functional necessities.
"Many of our clients want to have access to a lot of light, but they do not want a very heavy fixture. Often times the height of the ceiling will influence the options available. Other times we have clients that are looking for fixture that will not obstruct their view, but still want to have sufficient task and ambient lighting. We often turn to Holtkotter in these situation" noted Susan.
About LightKulture.com
At LightKulture, our mission is to offer the finest energy efficient contemporary lighting and lighting fixtures available from around the world. We have assembled an exciting collection of the industry's most innovative decorative and architectural lighting. We are proud to offer lighting solutions for both your home and work-life environments. Simplicity in design is complicated, function makes it last. Be inspired by our range of essential designs from well respected American and European manufacturers. In today's world, energy efficient lighting is as important as eco-friendly or green lighting fixtures, such as LED or CFL lighting. We offer the very best energy efficient lighting and light fixtures in modern and contemporary styles that provide quality, innovation and authenticity.
LightKulture.com
http://www.lightkulture.com/
Email. sales (at) lightkulture (dot) com
Tel. 941-330-0422