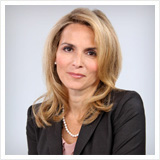 The FDA should act immediately to require the use of unique device identifiers to better track medical device malfunctions."
New York, NY (PRWEB) July 05, 2012
The FDA has proposed implementing an identification system that would assign to each medical device a unique code that will be the "key to certain basic identifying information about a device, such as the name of the manufacturer and the type of device, and may represent certain other information… such as its expiration date and batch or lot number," according to a July 3, 2012, FDA press release.
The FDA expects the UDI system to, among other things, "allow more accurate reporting, reviewing and analyzing of adverse event reports so that problem devices can be identified and corrected more quickly" and "provide a standardized identifier that will allow manufacturers, distributors and healthcare facilities to more effectively manage medical device recalls."
Rochelle Rottenstein is the devoted advocate of claimants allegedly injured by recalled medical devices—including Boston Scientific's Protegen Sling vaginal mesh product, which was recalled in 1999, according to a May 4, 2009, New York Times article, and the DePuy ASR Hip Resurfacing System, which DePuy voluntarily recalled in August 2010, according to the manufacturer's own web site. This experience has made Rottenstein aware of the importance of keeping track of adverse event reports filed in connection with injuries sustained from medical devices. Accordingly, Rottenstein has long been a proponent of the FDA's adoption of a UDI system, which she believes can go a long way toward minimizing the injuries caused by potentially dangerous medical devices.
Just last week Rottenstein told a reporter at Medical Device and Device Industry (MD+DI) online that, to better protect consumers, the FDA should act immediately to "require the use of unique device identifiers that would enable the FDA to better track medical device malfunctions."
Anyone seeking more information about DePuy hip replacement lawsuits can visit http://www.depuyhipreplacementlawsuit.com. Information on vaginal mesh lawsuits is available at http://www.vaginalmeshlawsuit.com. These sites have vital information about the dangers of these medical devices, along with easy-to-use social media features that allow for easy sharing on sites like Facebook and Twitter. Visitors are also encouraged to link to their own Web sites and blogs in order to spread the word about defective medical products and dangerous drugs. Attorney advertising.
About the Rottenstein Law Group
The Rottenstein Law Group is a New York-based law firm that represents clients in mass tort actions. The firm was founded by Rochelle Rottenstein, a lawyer with over two decades of experience in compassionate representation of clients in consumer product injury, mass tort, and class action law suits. For more information, please visit their Web site, or call (888) 9-ROT-LAW.
Contact:
The Rottenstein Law Group, LLP
Rochelle Rottenstein, Esq.
321 W. 44th Street
Suite 511
New York NY 10036
(212) 933-9500 (office phone)
(212) 933-9980 (facsimile)
rochelle (at) rotlaw (dot) com
http://www.rotlaw.com