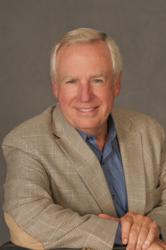 Chapel Hill, NC (PRWEB) July 05, 2012
"For the last decade, I have enjoyed the opportunity to share my 44 years of kitchen and bath business experience with the readers of Kitchen & Bath Design News, stated Peterson. "But the bi-monthly columns – entitled Bettering Your Bottom Line – cover subjects like management systems, marketing strategies, and personnel deployments that have proven to be effective for kitchen and bath firm owners. These topics are selected by the magazine's editor from a series of titles that I submit many months in advance of the year they will be published. The pace of change in technology, the nation's economy, the global economy, and our industry is so great that I felt compelled to start this blog to deal with challenging issues and intriguing developments as they arise," he explained.
Peterson is blogging on a wide range of topics including the following:

"Working On Your Business" which chronicles how kitchen and bath design firm owners seem to be blind as to what ails the lack of growth in their operations
"Is Design Professionalism Dead?" which addresses the outrage Certified Kitchen Designers felt with the news of the 20-20 Technologies tool available on the NKBA website that consumers can now use to design their own kitchens
"What's Your End Game?" that deals with the strategic planning needed to execute a successful exit strategy and comfortable kitchen and bath dealer retirement
"Restoring K/BIS To Its Glory Days" that offers suggestions of what should be done to end the perceived slow death from which this industry trade show is suffering
Interested parties can catch up on Peterson's weekly blogs by clicking on the following link: http://sendesigngroup.com/sen-design-blog/. Or for more information, please contact Ken Peterson CKD at 1-800-991-1711 or kpeterson(at)sendesign(dot)com.
About the SEN Design Group:
Headquartered in Chapel Hill, NC as the industry's first buying and business development group, the SEN Design Group counts 225 independent kitchen/bath firms from coast-to-coast as members. These members enjoy deeper discounts and volume rebates from 75+ vendors in cabinetry, countertops, appliances, plumbing fixtures, lighting, flooring, tile, bath products, accessories, and business services that are affiliated with the group. They also receive business management training, networking opportunities, automated management system and have access to business coaching services, showroom design services, peer counseling at roundtables, financial comparison reports, sales training, and marketing tools that all help to furnish superior customer service while bettering their bottom lines.