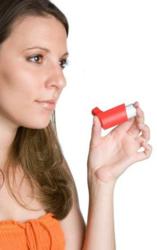 San Antonio, TX (PRWEB) July 07, 2012
Diagnostics Research Group, an independent site for pharmaceutical and device research, is working with pharmaceutical companies to assess asthma medications currently not available to the public in an effort to find treatments for this life-long respiratory disease. This past year, Diagnostics Research Group evaluated more than 150 patients, typically ages 12 and older, with asthma and continues to enroll patients for a current asthma study that will be active until the end of this year.
All study-related medical exams and treatments are free for patients who are enrolled in the study—this allows asthmatics to receive health care that might not be readily available due to health coverage limitations.
Asthma is a disease of the lungs that causes wheezing, breathlessness, chest tightness, and nighttime or early morning coughing, according to the Center of Disease Control and Prevention (CDC). During acute asthma attacks, it becomes difficult for air to travel in and out of the lungs. Attacks can be triggered by air pollutants like wood and cigarette smoke, dust mites, cockroach allergens, and even pets.
More than 25 million Americans are living with asthma, and almost 13 million of those diagnosed report having an asthma attack each year, according to the CDC. In addition, the CDC reports that asthma accounts for over 15 million physician office and hospital outpatient visits each year.
Currently, there is no cure for asthma, but clinical researchers at Diagnostics Research Group are working toward improving the lives of those with the condition.
Charles P. Andrews, MD, CPI and John R. Holcomb, MD, CPI are Principal Investigators for the site's clinical studies. Both physicians are board certified pulmonologists, with more than 20 years of experience in clinical research and an expertise in respiratory disorders. The Diagnostics Research Group investigators, along with a staff of Certified Research Coordinators and Research Assistants, have completed more than 200 clinical studies since the opening of the dedicated research clinic in 2000. More than half of those studies are in the allergy and pulmonology therapeutic areas—which includes asthma studies, a total of which 30 asthma studies have been conducted at the site.
Anyone diagnosed with asthma may visit the research clinic for a free health screening to determine eligibility for participation in a clinical trial.
Once the volunteer participant passes screening and enrolls in a study, compensation for time and travel will be provided to the enrolled patient. In addition, the patient will have access to free study-related medical exams at the research site, located in the Texas Neurosciences Building in the San Antonio Medical Center.
For more information about asthma, visit http://www.cdc.gov/asthma. Anyone interested in participating in asthma studies may contact Diagnostics Research Group at 210-692-7157 or visit the website at http://www.dxrg.com for other study related information.
About the company:
Diagnostics Research Group, located in the South Texas Medical Center in San Antonio, Texas, is an independent clinical research site that performs clinical trials to test the safety and effectiveness of new drugs, treatments, and medical devices.
Patients participating in clinical trials are helping the advancement of medicine at no cost. Once enrolled in a study, the patient will receive compensation for time and travel. Free health screenings are also available, which include: allergy, blood pressure, blood sugar, breathing, and cholesterol tests.
Those interested in volunteering for clinical trials can expect quality care from the staff at Diagnostics Research Group. Currently, there are 10 staff members certified by the Association of Clinical Research Professionals. Diagnostics Research Group has research experience with more than 200 studies in several therapeutic areas such as: allergies, respiratory diseases, internal medicine, women's health, vaccines, and sleep disorders. For more information visit their website at http://www.dxrg.com.