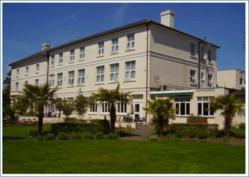 "In 2011 the UK geographical focus was on the South east with it accounting for 68% (c.£1bn) of total hotel investment volumes." – Savills, UK Hotel Investment Report, spring 2012
(PRWEB) July 07, 2012
Industry experts, Savills have revealed in its UK Hotel Investment report that investment volumes increased by 0.8% to £1.5bn in 2012, with 68% of this focused in London and the South East. With over two thirds of investment concentrated in this key area, it's no wonder why many investors are searching for hotel rooms for sale in the South East.
Performing well on an international level, the UK also remained the strongest market in Q1 2012, securing 784 million euros in total hotel transaction volumes (52% of the total EMEA transaction volumes) according to Jones Lang LaSalle's Europe, Middle East and Africa Hotel Report.
With the geographical focus now on the South East of the UK, for those considering hotel room investment it's important that the hotel, operator and branding match the local area and market.
New Hotel Investment Opportunity in the South East of England
Situated in Maidstone, Kent, rooms in Victorian hotel with over 12 years of operational experience are now available to investors searching for hotel rooms for sale. Operated under the world-renowned, Best Western brand, the hotel boasts a luxurious country garden and is set against Kent's quaint countryside.
London-property expert, Experience International have just launched 42 hotel rooms for sale in this unique Kent hotel, offering investors higher yields than more traditional buy-to-let investments.
"These hotel rooms for sale offer individual investors an excellent opportunity to enter the UK's lucrative hotel sector at an accessible level," Steven Worboys, MD of Experience International commented. "Operated by the internationally renowned Best Western Brand, this hotel is a low risk opportunity as this attractive Victorian hotel has been in operation for 12 years."
Sold on a 999 leasehold tenure, individual rooms are available from £47,500 and offer investors an average 11% rental returns. Investors can also take advantage of non-status interest free finance, payable over 10 years.
Operated by Best Western GB, part of the Best Western International brand which has over 4,000 hotels in over 80 countries across the globe, the hotel will provide investors with a hassle-free income.
Situated in the South East of the UK which has seen considerable investment from international investors, these hotel rooms for sale will enable individual investors to enter the lucrative UK hotel at a considerably low-entry level.
For more information about hotel rooms for sale in Kent, contact Experience International on 0207 321 5858 or email enquiries(at)experience-international(dot)co(dot)uk.